Emerging from the pandemic, giddy with the prospect of in-person contact, we hurtled headlong into the current boom for hospitality and events. The clock spun back to halcyon days of corporate hospitality, company kick offs, intimate executive dinners and madcap sales incentives as we shook off the shackles of video calls peppered with cocktail making, cake-baking and that bastion of lockdown distractions; the quiz.
So why is the drop-out rates at some events so bafflingly high? What can you do to mitigate last-minute cancellations and, worse, no shows? How do guests go from committing to your event wholeheartedly to dropping out?
I have spoken with a cross-section of agencies, hosts and guests in our post-Covid world and amongst the most common reasons for declining an invitation, pre-registration or post, is trending toward the sheer volume of them.
The IT channel is a hot-bed of thrilling invitations to top sporting events, fine dining locations, intriguing product launches and opportunities to be at the table with leading industry executives. If you are in any way responsible for relationships between distributors, vendors and partners, then the chances are your inbox is doubling up quite nicely as your social diary. I would wager that you run a blended home/office schedule as you battle mercilessly with partners' commitments, school clubs, pets coverage and tradesperson/delivery slots that require you to lean heavily on your extended friends and family network to parachute in as yet another 'must attend' beckons.
Event organisers spend considerable time (more on that shortly) and money on setting up events which we all know are designed to bring you closer. Rightly so, because the closer you are, the theory goes, the smoother business can be in good times and bad. I have witnessed already established connections between host and guest blossom into healthier, more robust and mutually beneficial relationships.
So, tip-toeing into the well-trodden wake of Simon Sinek, let's start with why? Why, after warmly accepting your invitation, registering their dietary requirements and expressing their excitement to attend, do your guests cancel? The week of, day before, day of or even… and this is the worst, let's be honest… just no-showing with no notice. Blurgh!
Runway
Top of the list. Every invitation needs time to breathe. The event is important to you and, possibly, to your guest. Give yourself time to prepare and your guest time to respond.
I strongly advise six to nine months runway leading up to your bigger event and to plan your event diary 12 to 15 months in advance. Seriously? Yes, seriously. You want the best venue, the best accommodation, the best access, the best guest list, the best tickets, the best experience?
A longer runway does not guarantee attendance, however, it does give you the opportunity to make every invite stickier. I can tell you the simplest, low cost tactics work wonders for attendance… but you need the runway!
Reputation
Every event you host contributes to your event reputation, not to be confused with your business or personal reputation. Specifically, your event reputation.
If you were to trust the feedback on pretty much every event posted on LinkedIn, whether it's six people in a hotel conference room patiently observing someone pointing at a slide deck, or champagne soaked revellers at the F1; every event, within context, is "an amazing time".
I call this 'G&T Feedback' and it is always lovely to hear, especially as it's normally coming from the mouth of someone who is genuinely having an amazing time. However, having a great time makes the experience stick in the mind but it's only part of the sum.
Event reputation is about delivering the appropriate content-to-experience ratio.
Return on investment
The event you are planning needs to be a solid investment of your guests' time; this is what they are giving you out of choice, so everything you do when planning an event must ensure they choose you and stick with you.
Whether you are delivering a business update, product launch or seeking deeper relationship roots with established customers, the quality of your content is critical.
A guest is attending your event expecting to leave with more than just a hangover in the morning; increased knowledge and understanding of you, your business and the application of these facts is driven by well prepared, properly rehearsed and fresh content.
The ROI for hosts is measured in raw terms as revenue generated directly from engagement at events. For your guest it is more esoteric so it is your responsibility to provide the parameters of the return on their investment, their time.
A simple checklist on messaging, speakers and outcome will give you a framework to ensure that all stakeholders attending your event return to the workplace clear on the purpose of why they held the event or why they attended.
Crucially, selling the RoI you will provide to prospective event guests ahead of the event itself will go a long way to minimising drop outs.
An event is an exceptionally effective communication application that with the appropriate runway, established reputation and clear ROI metrics, can enhance your engagement with your customers beyond the bulk standard 'jolly' or bone dry point and tell. It is on you to host events your target guests say yes to and do commit to that yes.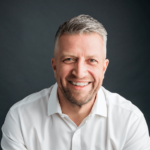 Matt Ruskin is Managing Director of Channel Edge. It provides premium IT channel engagement in UK&I and Europe. Call him on 01256 436303 or email [email protected].