TD Synnex is holding "ongoing conversations" with vendors who may mirror Dell and offload more business to the channel, its Senior Vice President for UK&I has revealed.
In a Big Interview with IT Channel Oxygen, Dave Watts also opened up on the current mood in UK IT distribution, his investment priorities and what he really makes of mainland European rival ALSO's UK touchdown.
Dell raiser
TD Synnex vendor partner Dell this week announced it is quadrupling the number of accounts available to its storage partners, with its sales reps now compensated more for selling through the channel than direct. The strategy switch follows on from the vendor's move to cut over 6,500 jobs earlier this year in response to a downturn in sales.
Also this week, security vendor Rapid7 said it will "lean heavily" on MSPs amid plans to cut 18% of its workforce.
In a blog post, Canalys chief analyst Jay McBain said "this week has provided a glimpse into the next era of partnering within a difficult macro environment".
"The realisation that the $4.7tn technology market is 73% partner-led and over 90% partner-assisted is driving them to shift into partner-first market strategies," he said.
The current economic backdrop is prompting more vendors to back off work to the channel, Watts agreed.
"When we hear of any vendor divesting from teams – which happens now and again anyway but particularly over the last year or so – our first offer to them is: 'is there something we can do to support you'?," said Watts.
"Certainly, we've got a couple of ongoing conversations with vendors where that's been the case.
"It makes a lot of sense. There is always duplication between channel management in a vendor and what you can ask the distributor to do.
"If you are reducing your operation in a manufacturer, presumably you want to focus on your strengths. I think more of these opportunities will come our way."
Increased caution
Distribution has not been immune from the sales slowdown that has inflicted the likes of Dell and HP, with TD Synnex announcing an 8% global revenue dip in its most recent quarter (its European revenues fell 4%).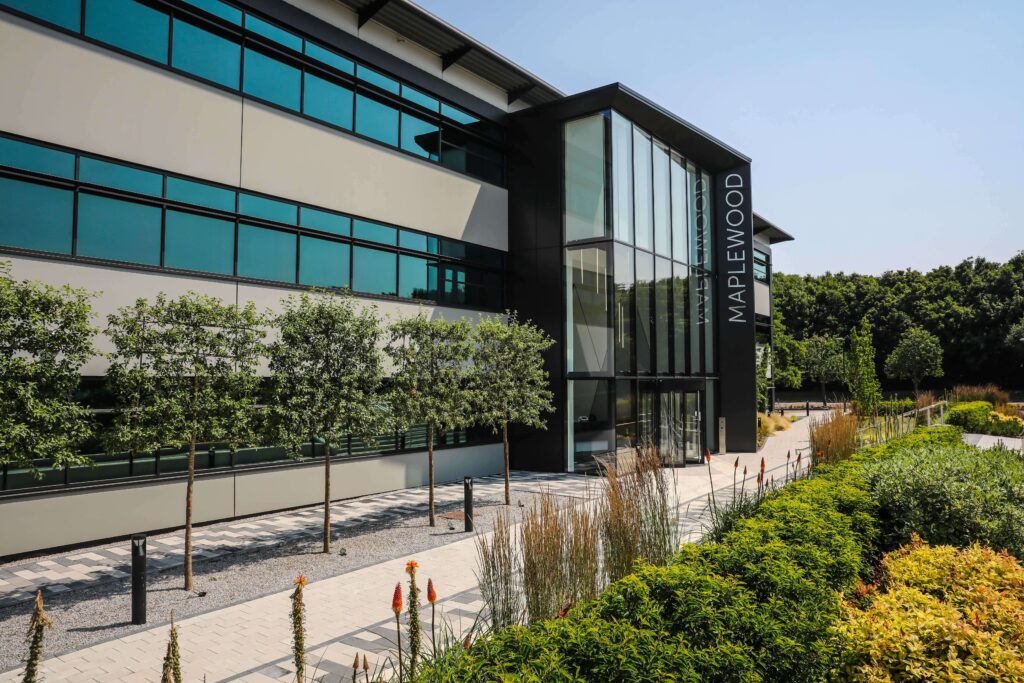 But Watts stressed that the UK business, which employs around 1,200 staff and counts Apple, AWS, Cisco, Dell, Google, HP/HPE, Lenovo, Microsoft, VMware and Sophos among its key vendors, has not had to resort to redundancies, and expressed optimism that the distributor will revert back to hiring mode soon.
"There's no doubt it's been tough – the data tells us that," he said.
"I've been to a couple of customer events recently and people are quickly into 'what are you seeing in market'? in way you would not normally see.
"Noone's got any long-term concerns; people are optimistic. But they've definitely had a tough time in the month and the previous month and the month before that. We see the majority of that toughness in the PC market and some of the other endpoint markets.
"In reality, there are still lots of strong parts of the marketplace, particularly around the enterprise, and what we would call high-growth technologies – IoT, analytics, cloud and security. So from a customer point of view, if that's where the majority of your specialism is, you're probably having quite a good time – but it is tough.
"There are announcements globally, European wise and locally, of people making substantial changes. But from a UK perspective we are not looking at that.
"We're being particularly cautious at the moment in how we look at our spend monthly," Watts added.
"We're making hard choices about whether we hire and replace. Attrition is very low, so that makes it easier to do without leaving gaps, but in reality when you are turning over less, there are productivity opportunities to find.
"But none of those heads are gone forever. I'd like to think that, at a point in the future – which I'm finding slightly difficult to define because I thought it might be by now – we'll be hiring those heads back."
Where are Watts' big bets?
Drilling down into TD Synnex's growth hotspots, Watts pinpointed cybersecurity as a strength area despite signs that the hypergrowth seen last year is moderating.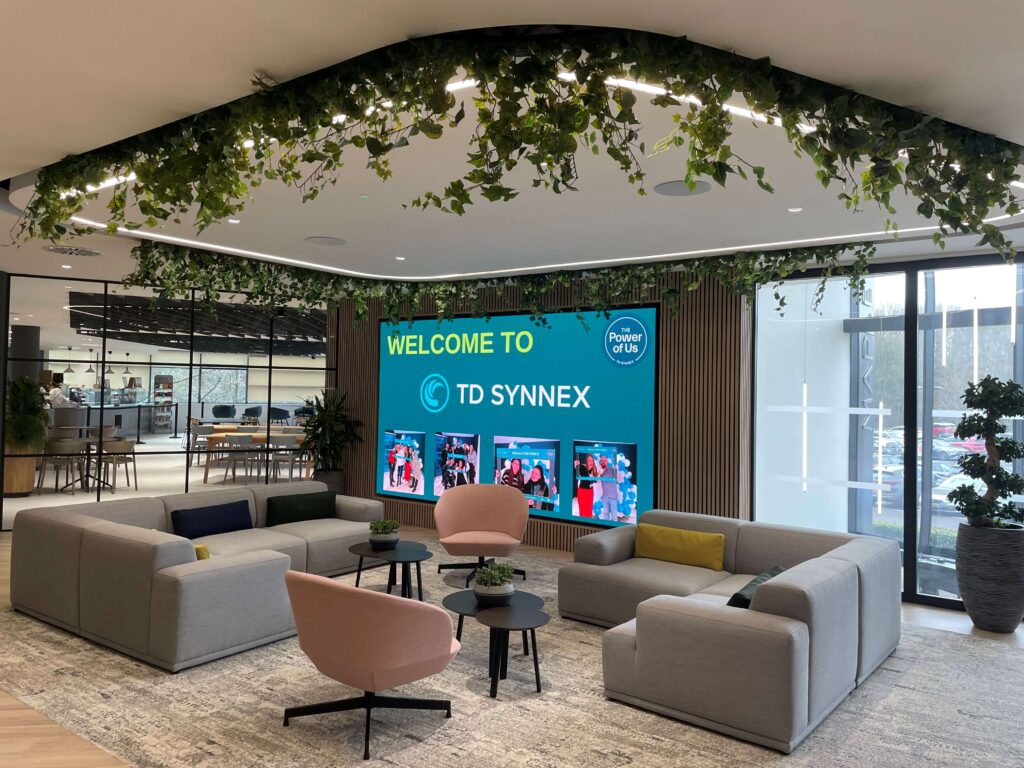 "Security just gets stronger ever year for one reason or another," Watts said.
"Within that, more customers who had less of a security bias, or who certainly didn't have a security practice, are either much more actively partnering with security specialists or building that specialism themselves.
"We can support them with that."
Cloud is also "holding up", said Watts, who stressed that TD Synnex is the only UK distributor to carry all three big hyperscalers.
"The vendors in their results have explained that there's an opportunity when times are tough to look at cloud [optimisation], but we're still seeing a continuation of people who haven't taken a position around public or hybrid cloud moving some business into the cloud," he said.
High-growth technologies such as these are one of Watts' three investment priorities, alongside investing in TD Synnex's platform technologies such as StreamOne and the SMB market.
"We are focusing more feet on the street in those accounts," he said of the SMB push.
Threat from cloud marketplaces
As Canalys recently noted, hyperscaler cloud marketplaces have been seen as an "acute threat" to distributors – not only because end customers can use them to bypass the channel, but also because the channel partners can source from them on behalf of end customers. The analyst gave a nuanced assessment of this threat, arguing that cloud marketplaces will increasingly need to link arms with the channel if they are to maintain their frenetic growth rates.
Watts, however, argued that TD Synnex had "earned the right to exist for nearly 50 years" by doing something the manufacturers can't do on their own.
"The ability for the vendor to sometimes make a different decision [from using distribution] or allow the partner to make a different decision has been there for a long time, and we had vendor models that were direct," he said.
"[Cloud marketplaces] are different – I'll give you that.
"But I think that a distributor has more of a three-dimensional offering around access to all those partnerships, and then – beyond the platform – how we support customers to get on the platform and how we understand solutions on the platform, which those marketplaces don't do."
European adversary
As for ALSO, the giant Swiss distributor that launched a cloud business in the UK in February, Watts said he is "watching with interest".
"We're strong at what we do. I think UK distribution is strong," he said.
"ALSO may or may not find their place. If they do, all it's really going to do is sharpen our proposition to our customers, because it means we will have to compete harder. That's the nature of the UK market, which has always been super-aggressive compared with some other European markets. I'm not concerned, but if we have to react, we have to react."