Dell arguably won the latest quarterly results face-off with HP and HPE as it topped expectations amid rebounding demand.
HPE was the only member of the trio – who represent the IT channel's three biggest vendors after only Microsoft and Cisco – to register year-on-year growth in their latest quarters.
The enterprise server and storage goliath's top line inched up 1% to $7bn in the three months to 31 July 2023, while former stablemate HP saw its top line slip 10% to $13.2bn in the same timeframe.
Dell destroys targets
Although Dell's revenues sank by more than HP's on an annual comparison (falling 13% to $22.9bn), the NYSE-listed giant struck the most upbeat note of the trio in its commentary for its fiscal Q2 2024 ending 4 August 2023.
COO Jeff Clarke said Dell's revenue and profits were "well ahead of its initial expectations" following a challenging Q1 in which revenues crashed 20%. Dell's sequential growth stood at 10%, he stressed.
"Coming into the quarter, we were cautious given our Q1 results, but the demand environment improved at a faster rate than we anticipated, particularly as we moved into June and July," Clarke said on an earnings call (transcript here).
Dell's Infrastructure Solutions Group – which overlaps with HPE – saw revenues fall 11% year on year to $8.5bn (with servers and networking down 18% and storage down 3%). Revenues at its Client Solutions Group – which competes with HP – slipped 16% to $12.9bn.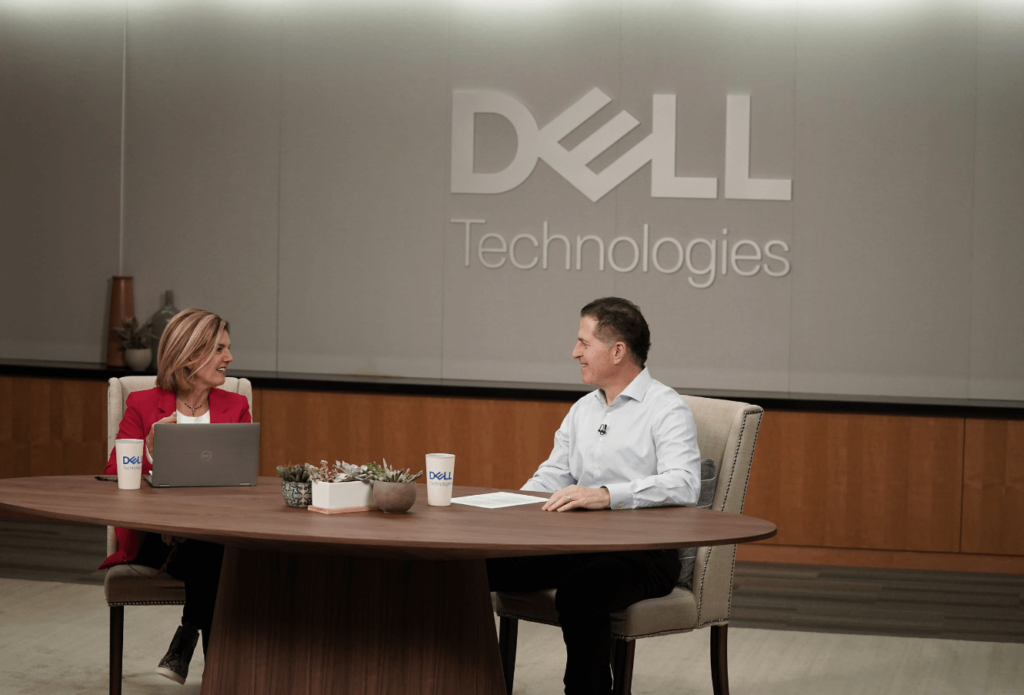 HP reins in expectations
If the demand environment is improving, that's not a trend HP witnessed in its fiscal Q3 of 2023 as it reined in its expectations.
HP CEO Enrique Lores characterised it as a "solid quarter of sequential growth".
But he added: "While we expect another quarter of sequential growth in Q4, the external environment has not improved as quickly as anticipated and we are moderating our expectations as a result."
HP's Personal Systems net revenue fell 11% to $8.9bn, while printing net revenue slid 7% to $4.3bn.
HPE's 'solid' results
HPE CEO Antonio Neri also used the word "solid" to describe its Q3, pinpointing Intelligent Edge and HPE GreenLake as the "standout performers".
Intelligent Edge revenues powered up 50% to $1.4bn, while HPC revenues were up 1% to $836m.
The more mature areas of HPE's portfolio all shrank however, with Compute revenues down 13% to $2.6bn, Storage down 5% to $1.16bn and Financial Services down 7% to $873m.
Dell's share price leapt 8% on the results last night, while HP's results – issued a day earlier – resulted in a 10% share dip. HPE's shares were fairly flat.