An IT reseller is holding a sustainable technology festival at the world's 'greenest' football club next month.
Basingstoke-based Sumillion is billing its Sustainable Tech Fest 2023 as a "blend of technology showcase, sustainability symposium, and family-friendly festival".
It is slated to be held on 14 October at the home ground of League 2 side Forest Green Rovers (FGR), whom FIFA described in 2017 as "the world's greenest football club".
Green energy industrialist Dale Vince OBE will be among the speakers, with "a few" footballers – including FGR's Troy Deeney – set to drop in during the day, Sumillion Director David Manners confirmed to IT Channel Oxygen.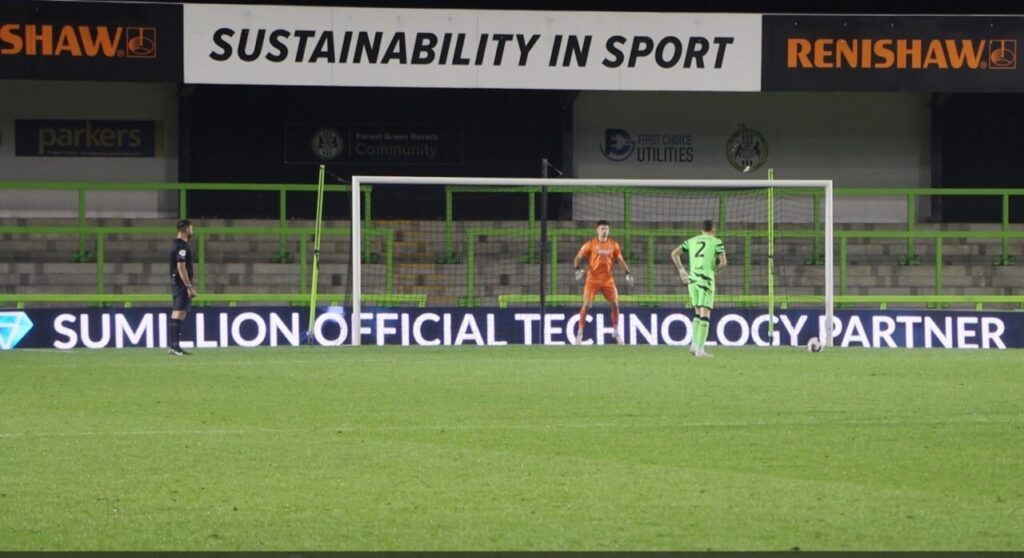 Characterising sustainability as "core to everything we do", FGR is in the process of building its new Eco Park stadium, which it promises will be the "world's greenest stadium". Attendees will enjoy a preview of the project.
Here's a glimpse of what the festival is about. You can register to attend here.
1. Technology and Sustainability Unite: Sustainable Tech Fest 2023 is all about forging connections between technology and sustainability. This is not merely a conference; it's an interactive experience that encourages guests to explore the latest innovations in sustainable tech. Attendees will discover how efficient tech solutions are driving sustainable change across various industries.
2. A Paperless Mission: In keeping with its sustainability theme, Sustainable Tech Fest 2023 is pushing the boundaries of a paperless event. QR codes, digital maps and digital screens are replacing traditional printed materials. This mission reflects the commitment to reducing waste and environmental impact.
3. Engagement for All Ages: This event isn't just for tech professionals. It's designed with families in mind. From live music and games with Forest Green Rovers' mascot, The Green Devil, to magic shows, raffles, and giveaways, there's something for everyone. It's a festival where tech enthusiasts and their families can bond over shared experiences.
4. Innovations Galore: A mini-IT & Sustainability exhibition, featuring industry giants like Bytes, Sumillion, Acer, InnoVent, Recycle IT, and Newline promises to be a hotspot for tech and sustainability professionals alike. Guests can interact with exhibitors and explore innovative products and solutions that are driving sustainability.
5. Exclusive Ecopark Preview: Attendees will get an exclusive preview of the Ecopark Stadium, touted as the world's most sustainable stadium, being built by Forest Green Rovers. It's an opportunity to witness firsthand the cutting-edge sustainability practices being integrated into the sports world.
6. Sustainability Tours: Guests will also enjoy sustainability tours of Forest Green Rovers' home ground, The New Lawn Stadium, gaining an exclusive insight into the world's greenest football club.
7. Football, Food, and Fun: A sumptuous buffet breakfast and lunch with hospitality tickets to the Forest Green Rovers vs. Colchester match to add a dash of excitement. Sustainable Tech Fest is being hosted on National Non-League Day, making the perfect occasion to watch the action from the hospitality lounge.
8. Giving Back: In lieu of traditional marketing giveaways, Sustainable Tech Fest 2023 is making a donation to the charity 'To Live in H.O.P.E.', towards their mission to build clean drinking water wells, schools, and community empowerment projects in rural Ghana.