Specialism: Broadliner
Key vendors: LG, Microsoft, Vestel, Acer, Asus, Dell, Huawei, Lenovo, Samsung, Logitech
UK revenue: £1.804bn (-9%)
One of four broadline giants that dominate the UK distribution skyline, Exertis' UK revenues shrank 9% to £1.8bn in its year to 31 March 2023 as it battled weakened consumer demand across Europe.
Its group revenues rose 13% to £5.3bn, however, reflecting a blockbuster US acquisition made in December 2021 (group revenues were down 5% on an organic basis).
Despite its lower sales tally, FTSE 100 parent DCC Group heaped praise on Exertis UK's operational and cost performance during the year, which it said followed a "very difficult prior year period".
Exertis' US business contributed fractionally more revenue (£1.88bn) to the total than the UK, with Ireland and France chipping in with £456m and £322m, respectively, and the rest of the world generating £806m.
"We've been here before and seen the movie. The market will bounce"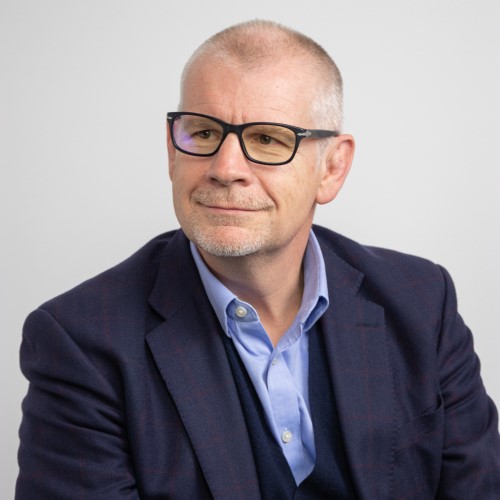 Quickfire Q&A with Tim Griffin, CEO Exertis IT
What's an obscure fact about Exertis, or you personally, most people won't know?
Exertis is a brand present in 22 countries employing over 5,000. In the UK we are over 40 years old … and so am I! 😊
Just how tough is it in the market right now?
We've been here before and seen the movie. The market will bounce.
What bright spots are you seeing?
We are building back, seeing green shoots of growth across multiple areas in both retail and reseller communities, and the brightest spot is the reaction of our people – stepping up to the plate, really rolling up their sleeves and fighting every day to deliver for our customers.
What's been your high point of the last 12 months?
We strive to create a great place to work but also a great place to live, and I have to say my highlight is the work our teams do to support their communities; fundraising, charity work, apprentices, work in schools to name but a few.
Which technology area or vendor are you betting big on for H2 2023?
Our big bet is on us and distribution. We sit between partners who need support through challenging economic times and we offer them the ability to leverage our capabilities further, simplifying the supply chain – making it greener as we collaborate deeper, whilst enabling them to focus and do more of what differentiates them in the market.
The analysts see distribution becoming increasingly characterised by cloud and marketplaces. Is that reflected in the evolution of your own business?
Both become increasingly relevant but IT architecture will continue to mean hybrid environments dominate and physical product is ubiquitous, so traditional distribution will be required. In market places consumer sentiment has a tendency to swing back and forth, so I expect this to grow and subside, and other market places create fragmentation and further the demands on distribution.
Can you give us a prediction on how the distribution sector will evolve over the next 12 months?
Continued polarisation … consolidation at one end of the spectrum and specialisation at the other.