Specialism: Broadliner
Key vendors: HP, HPE, Apple, Samsung, Lenovo, Microsoft, Asus, Acer, Aruba, Juniper, Dell, Adobe, Logitech, Lexmark
Revenue: £3.060bn (+2%)
Headcount: 1,139
Not content with being the UK's largest IT distributor, Westcoast made a transformative acquisition in Germany in October 2022 when it grabbed comms distributor Komsa AG.
The broadliner's latest accounts, covering calendar 2022, show UK revenues rising 2% to £3.060bn, making it almost £800m larger than closest challenger TD Synnex.
Adding in European and international sales, Westcoast's total top line for the year stood at £3.6bn.
The Theale-based giant provided one of the biggest distribution stories of the year when popular industry figure Alex Tatham returned to its management team after a nine-month spell at NSC Global.
"We are no.1 for every vendor we sell"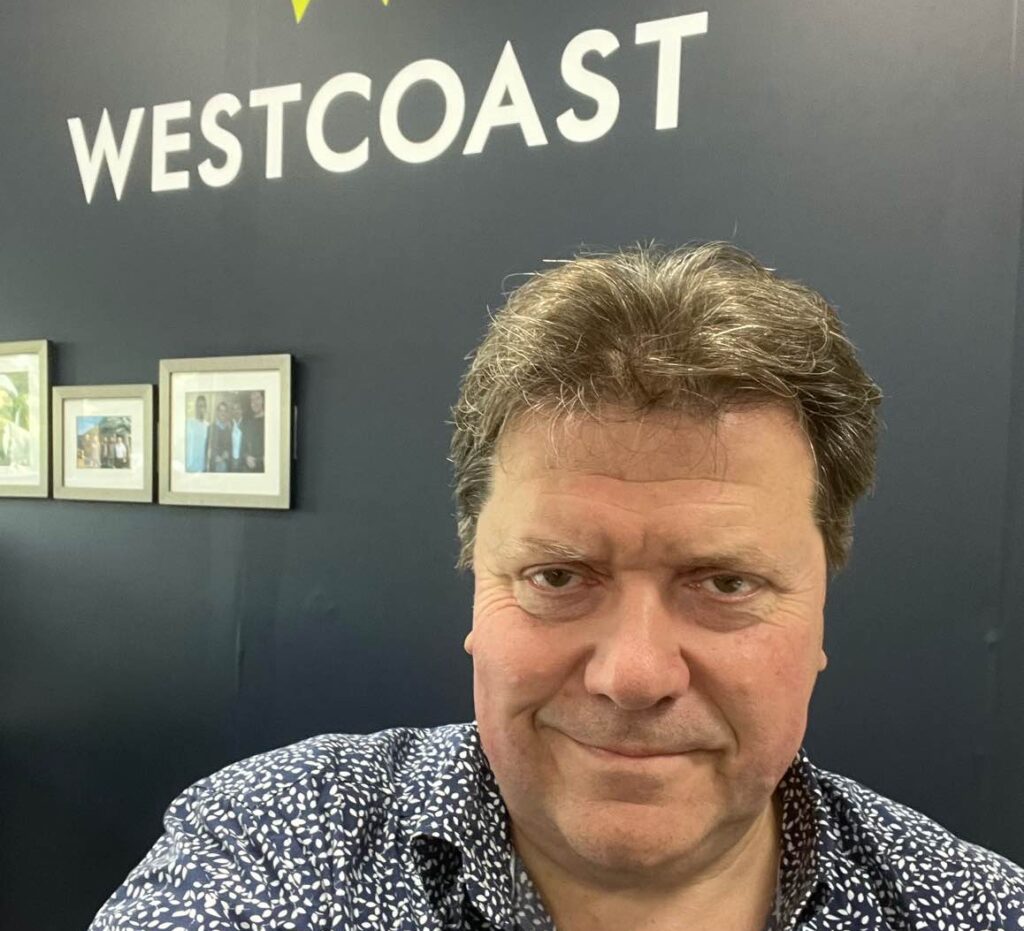 Quickfire Q&A with Executive Director Alex Tatham
What's an obscure fact about Westcoast, or you personally, most people won't know?
Most people know everything about me! However, many readers may not know that Westcoast have some key specialist subsidiaries – large format printing with Art Systems/Colourgen; excess stock and recycling with WAM (Westcoast Asset Management) and Secure e-mail with Beyond Encryption. In addition, Westcoast are the leading e-Scooter and virtual reality headset distributor in the UK – specialist areas that customers don't know we do well.
Just how tough is it in the market right now?
It's tough. Whilst the IT industry did well in the pandemic years, this and the cost of living has led to reduced demand for many items. Nevertheless networking, services, unified comms and cloud are amongst those categories bucking the trend.
What bright spots are you seeing?
Networking in particular. Many are now upgrading their networking/WiFi infrastructure to WiFi 6/5G and of course product supply has significantly improved this year.
What's been your high point of the last 12 months?
Rejoining Westcoast in time for their 40th Birthday celebrations. It has been a true 'homecoming' experience and fabulous to able trumpet Westcoast's long history of success internally and externally.
Name one thing Westcoast does better than anyone else…
It partners better. We are no.1 for every vendor we sell and the relationship we have with our customers is a focus on making them successful, helping them win. Being privately owned and flexible ensures we do not have a 'computer says no!' attitude. Being team spirited is a key value – because we consider we are an integral part of our vendors and customer success.
What's been the biggest development or news story in UK IT distribution so far in 2023?
Westcoast expanding in Europe with its biggest acquisition ever – voice and telecoms specialist – Komsa AG.
Which technology area or vendor are you betting big on for H2 2023?
Services – it's a key area for distribution these days. As resellers evolve to become MSPs, their priorities have changed and they need distribution to be able to provide pre- and post- sale services to the channel – effectively allowing many to focus on outsourcing IT departments for end-users. It's a partner model though with Westcoast taking the lead.
The analysts see distribution becoming increasingly characterised by cloud and marketplaces. Is that reflected in the evolution of your own business?
In some ways – certainly the distribution of software requires an appropriate marketplace/portal to assist with ever-increasing licence/billing complexity. However, much of the success of distribution is down to transacting electronically with customers and suppliers but with services attached. These transactions are less suited to marketplaces and are more complex.
Can you give us a prediction on how the distribution sector will evolve over the next 12 months?
It will continue to consolidate across the world with IT distribution increasing its gravitational pull on parallel channels. Increasing amounts of services offered too.