The long-term viability of cloud marketplaces will hinge on the channel, an analyst has asserted as it cautioned that current growth levels are being sustained by customers 'burning down' committed cloud spend.
Hyperscaler cloud marketplaces have emerged as "one of the most disruptive forces in global technology channels", and "the fastest-growing route to market for SaaS, software and cybersecurity", Canalys said.
According to the analyst's numbers, global sales of third-party vendor and software services through cloud marketplaces will grow by a CAGR of 84% between 2020 and 2025 to hit £45bn.
That's close to 5% of the total global software and cybersecurity market, the analyst said.
Burning down committed spend
But according to Canalys chief analyst Alastair Edwards, "by far" the biggest driver of this momentum has been the ability of enterprise customers to use up their upfront committed cloud spend with the hyperscalers via marketplace purchases.
This trend is being fuelled by slowing cloud adoption rates at AWS, Microsoft Azure and Google Cloud Compute as end customers look to optimise spend. Google Cloud's growth rate has slowed from 38% in Q3 2022 to 27.5% and 28% in Q1 and Q2 this year, respectively, for instance (see below).
Shifting more software and cybersecurity purchases to the trio's marketplaces is an attractive way for customers to hit their cloud commitments as they rein in cloud spend in the current tough environment, Canalys noted.
Momentum will 'increasingly depend on partners'
Although Edwards acknowledged that the hyper growth of marketplaces brings "clear risks" for the channel, in reality their momentum "will increasingly depend on partners", he asserted.
"Cloud marketplaces are far from the automated, self-service platforms that they were initially expected to be," Edwards wrote in a blog post.
"Most enterprise deals involve complex sales processes and negotiations, often with multiple partners. And as more complex technologies become available on marketplaces, customers are seeking expert partners to help them discover, procure, deploy and manage these technologies.
"The professional services skills of partners remain critical, as does their ability to support customers throughout technology lifecycles."
Advantage channel
AWS, Microsoft Azure and Google are all actively investing in their channel strategies and processes, and enabling vendors on their marketplaces to sell through and with channel partners, Edwards noted.
AWS, for instance, allows vendors selling on the marketplace to extend channel discounts to their partners through its Channel Partner Private Offers model, he pointed out.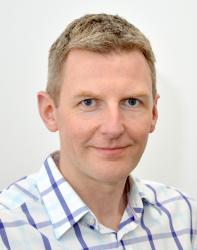 "For vendors with established partner channels, managing conflict with existing partners is the biggest challenge. The most successful will incorporate partners into their hyperscaler marketplace strategies, not be in competition with them," Edwards (pictured) said.
The hyperscalers must find ways to "wean customers off the drug of committed cloud spend" if marketplaces are to remain a viable long-term route to market, according to Edwards.
Alongside consolidated monthly billing, frictionless transactions and simplified governance and control, the inclusion of indirect channel partners in the marketplace procurement process will be one of the most important benefits they can offer to do this, he said. This will be particularly true as more SMBs choose to buy this way, Edwards added.
"This will require vendors and hyperscalers to develop strategies that ensure that marketplaces actively support partner models for the long term," Edwards concluded.