Two of Europe's top listed channel partners this week launched multi-year strategic plans aimed at bolstering growth and profits, and expanding into new markets.
Just a day after Denmark-based Microsoft Dynamics partner Columbus set a DKK 2bn (£230m) 2026 revenue goal under its 'New Heights' strategy, Belgium-based reseller and finance outfit Econocom unveiled a €4bn (£3.5bn) 2028 revenue target.
Both firms are represented in the UK, the latter partly through its 2021 acquisition of Apple reseller Trams.
One econocom
Econocom said the advent of its five-year 'One econocom' plan marks the end of a period of "refocusing and stabilisation" for the €2.7bn-revenue workplace, infrastructure and networks specialist as it aims to "return to a robust growth trajectory".
Leaning primarily on organic growth in "future segments" such as audiovisual and digital signage, Econocom is targeting 8% growth each year to reach €4bn revenues in 2028. Future acquisitions are slated to generate €400m of that total.
For context, the Brussels-based firm's revenues grew 0.9% to €1.93bn in the first nine months of the year (with revenues down 2% on an organic basis).
When it comes to the bottom line, Econocom is looking to double net income, with a view to achieving an operating margin of more than 5% in 2028.
Focusing on repairability, lengthening the life of customers' digital asset, and carbon reduction are among the extra-financial performance initiatives included in the plan, Econocom said, adding that it is aiming to upgrade its status with Ecovadis Sustainability Rating from Gold to Platinum by 2028.
Econocom Chairman and CEO Jean-Louis Bouchard billed the plan as a "new chapter in the history of Econocom, with a resolutely growth-oriented ambition".
"Our vision for the group is to become a key European player in the workplace, audiovisual and infrastructure sectors by adopting a comprehensive and end-to-end approach to our customers' needs," he said.
Columbus New Heights
Microsoft Dynamics partner Columbus may be on the other end of the channel spectrum from Econocom, but its three-year plan – unveiled a day earlier – had a similar ring to it.
Just like its Belgian counterpart, Denmark-based Columbus is intent on growing revenue, boosting profit margins and moving into new markets via its 'New Heights' strategy.
Columbus' previous three-year plan – 'Focus23' – was designed to reposition it from a software implementation partner to a "global digital transformation partner".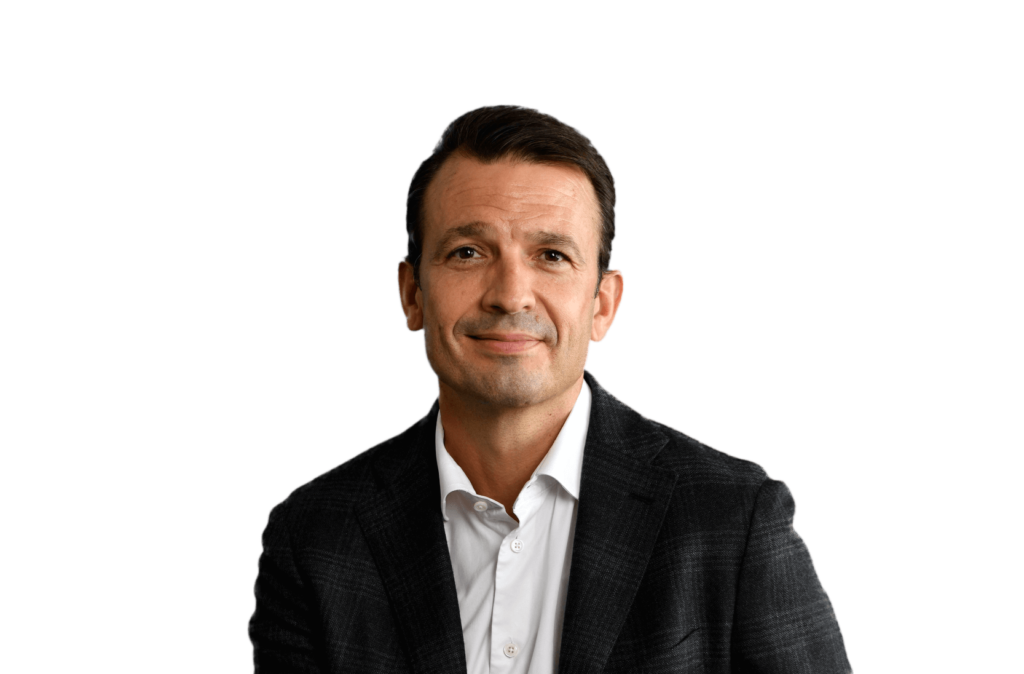 With that achievement apparently under its belt, Columbus' new strategy includes efforts to expand its service portfolio and add life science as a fourth core target vertical (alongside manufacturing, retail & distribution and food & beverage).
Based on expected annual growth of 10%, the Copenhagen-listed outfit – whose UK arm turned over £24m in 2022 – expects to deliver revenue above DKK2bn by 2026.
"We have a high customer loyalty, in Columbus ~85% of our customers choose to continue their partnership with Columbus year after year, which underlines our ability to deliver high customer value," said Columbus CEO and President Søren Krogh Knudsen.
"We will continue to do so while looking for new exciting acquisition opportunities in new and existing service areas and include Life Science in our key industries."