A refurbished tech outfit that once made the headlines for commissioning a giant e-waste sculpture of G7 leaders' heads has confirmed it is in talks over a potential sale.
musicMapgie confirmed this morning that it is in "early stage discussions" with both BT and Aurelius Group.
The announcement follows a report in the Telegraph claiming the firm, which counts former Softcat CEO Martin Hellawell as its Non-Executive Chairman, had put itself up for sale.
'Sustainability at the very heart of its operation'
Since listing on LSE in April 2021, musicMagpie's shares have been through the wringer several times as investors reacted badly to financial updates.
With a mission of providing consumers with a way to buy, rent and sell refurbished smartphones and other tech, musicMapgie says sustainability "runs to the very heart of its operation".
It claims its customers helped save 43,000 tonnes of Co2 last year – enough to power 50,000 flights from London to New York.
musicMagpie posted a £2.9m net loss on revenues that fell 13% year on year to £61.9m in its fiscal first half ending 31 May 2023.
Its device rental subscription service registered "strong progress", it added, with active subscriptions hiking from 24,000 to 39,000. This includes around 2,200 devices on rental subscriptions to corporate customers.
Installing 'SMARTDrop Kiosks' at around 290 Asda stores has enabled it to buy an extra 55,000 devices, it added.
"Despite the tough consumer environment, we expect consumers to increasingly look to the refurbished tech market and are confident that the business has the right strategy in place for future profit growth," CEO Steve Oliver said at the time of the interim results.
The possible sale talks come two years after musicMagpie hit the headlines for the 'Mount Recyclemore' e-waste sculpture it erected in Cornwall to accompany the 2021 G7 summit. It depicts the heads of the G7 leaders at the time (namely Boris Johnson, Yoshihide Suga, Emmanuel Macron, Mario Draghi, Justin Trudeau, Angela Merkel and Joe Biden).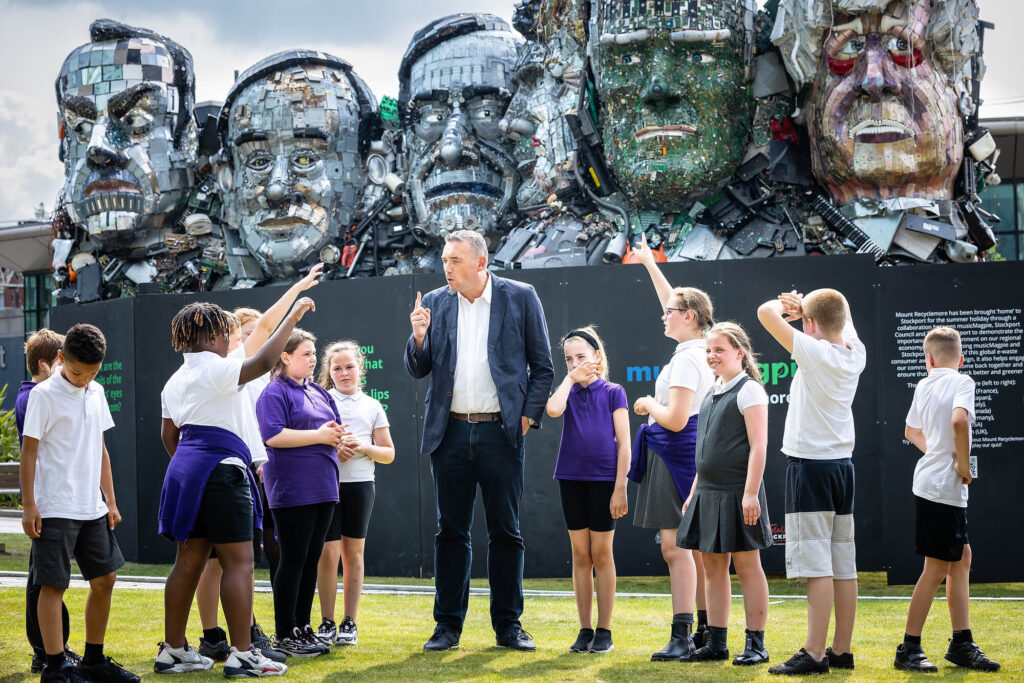 The conversations with BT and Aurelius are "ongoing and remain at a very early stage," the firm stressed.
"A further announcement will be made as appropriate," it added.