The reseller world is a "pretty simple equation", Martin Hellawell proclaimed in a wide-ranging interview exploring his post-Softcat life, biggest business lessons, and where he'd specialise if he were launching a new channel partner tomorrow.
Talking to IT Channel Oxygen, Hellawell played down the prospect of returning to a full-time channel role as he grapples with chairing three tech firms in the form of Raspberry Pi, musicMagpie and Gamma.
"I wouldn't rule anything out in life; people should never do that," Hellawell told IT Channel Oxygen.
"But if I was a betting man, I think it's unlikely I would ever come back in a full-time role in the VAR channel. I enjoy the diversity of what I have today, being able to work with several different companies."
"If you can do customer service well, you're onto a winner"
During Hellawell's 12 years as Softcat CEO, the reseller grew revenues from £57m to £672m and floated on the LSE. Hellawell ended his stint as Softcat chairman on 31 July 2023, but still owns a "relatively sizeable" shareholding.
Despite the current hype around GenAI, Hellawell said he would not choose to specialise in any one technology area if he were launching a new channel partner tomorrow.
"It would specialise in listening to customers, which has always been the trick," he said.
"The people who have done well in the IT channel are the ones that have been able to listen to customers the best and adapt to their changing requirements. At the moment it's probably around public cloud, around security and around the beginnings of AI and robotics – so you would probably gravitate into those areas.
"But most importantly, what I wouldn't do is say 'this is my business for the next 20 years'. I'd say, 'whatever it is customers are asking for in five years, I want us to be able to adapt to that'. I wouldn't put a label on one thing.
"I've always thought the reseller world is a very simple equation of getting good, motivated people, training them up and getting them even more motivated, and then doing a fantastic job for your customers.
"I think people underestimate just how important that customer service thing is, and how bad most companies are at doing it. If you can do that pretty well, you're onto a winner. What you are actually delivering to customers I think is secondary."
GenAI "definitely a thing"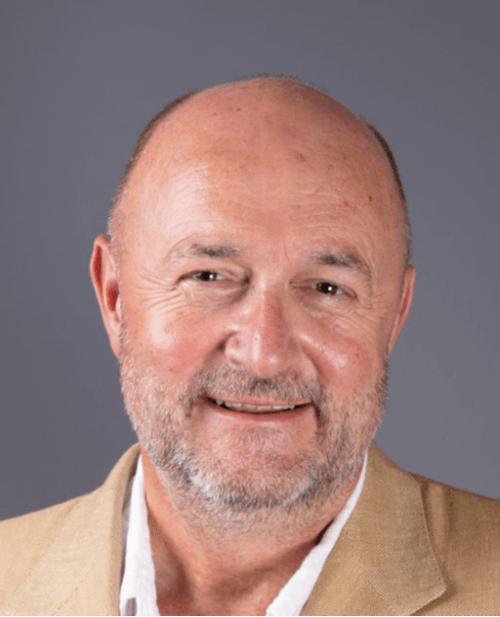 Asked about what he really thinks about the hype around GenAI, Hellawell characterised it as "definitely a thing", however.
"It's something you can monetise now, particularly with Microsoft. But it's only been this year where you've had products that are mainstream," he said.
"While I fully respect and admire pioneers, I've never wanted to be a pioneer; I've always wanted to get into something once it's gone mainstream and there is a large market for it.
"With the Microsoft extensions and products in that area, I think it's an area that is increasingly important. But I don't think it's the be all and end all."
The "one thing" Hellawell has learned as a non-exec
Hellawell took on his most recent chairmanship, that of cloud PBX vendor Gamma, in July .
"I knew very little about the comms side, so it's a whole new world. There is a bit in the middle where there is a bit of overlap with the IT world, but there's an awful lot of stuff I didn't know about the fascinating world of cloud PBXs. So it's been fun," he said.
Asked about his biggest business lesson in his new life as a non-exec, Hellawell said it came down to learning how to work successfully with his CEO partners.
"If I look at my four CEOs – Eben [Upton] at Raspberry Pi, Steve [Oliver] at musicMagpie, Andrew [Belshaw] at Gamma and Graeme [Watt] while he was CEO of Softcat – they are quite different people," Hellawell said.
"They therefore require different kinds of support," he added.
"Some want to debate what they're thinking and want a sounding board. Some want someone who can be there for them to get things done. Some are very single minded and you have to drop seeds and over time they take things on board.
"The one thing I've learned is how to work with different CEOs and get the best of them. I've been very blessed in having very good CEOs. The hardest thing for a chair is parting company with a CEO, and I haven't had to do that. Hopefully that will continue for many years to come."
The "unusual" Softcat decision that paid off
Having recruited him as Softcat's CFO in 2015, the timing of Hellawell's Softcat exit meant he narrowly missed out on adding Graham Charlton as a fifth CEO partner (see Charlton's first annual results call as Softcat CEO here).
"It was a bit of an unusual decision," Hellawell recalled of Charlton's initial appointment.
"The spec for the CFO was someone who had been a CFO, had been a CFO of a public company, and had gone through an IPO process.
"Graham had none of those things.
"But I saw something special in him, and he's fulfilled that. He's open and transparent and of the Softcat mould."
"I never had any intention of retiring"
Alongside his non-exec work, Hellawell acts as an advisor for private equity firms that are investing in the UK channel, and also runs a charitable trust with his wife, the Bloomfield Trust. It focuses on getting autistic adults into the workplace, and autism more generally.
"Between all that, I work all day, every day," Hellawell revealed.
"People still say to me, 'how are you enjoying your retirement?'. But I never had any intention of retiring, and do not consider myself retired, or semi-retired. It's not the same intensity as when I was a CEO, but it's definitely full-time work, which I hope will continue forever."
Hellawell concluded: "I certainly couldn't do all that and a full-time role in the channel."