Novatech's CEO admitted he rues not talking to his electricity supplier sooner, as he reflected on the firm's otherwise "incredibly successful" efforts to make its HQ net positive.
As of June 2023, the PC builder and IT services firm's 30,000 sq ft head office has achieved net positive status – meaning it produces more energy than it consumes on an annual basis, and doesn't consume any gas.
But talking to IT Channel Oxygen, CEO David Furby admitted that finding an energy company that would actually buy the electricity its newly installed rooftop panels generate proved more challenging than anticipated.
Net contributor
Last August, Novatech completed the installation of 825 rooftop solar panels at its Portsmouth HQ, enabling it to generate up to 350 kilowatts of electricity a day.
Between March and June 2023, the company exported five times more energy than it imported, Furby said.
Phase two of the project has seen the £38m-revenue firm turn its attention to its gas boilers. From June, Novatech's hot water has been heated by its solar system via technology from Scottish firm Sunamp, while it is now in the process of replacing its warehouse gas heaters with heat pumps.
"You can't be a net positive building if you're consuming gas," Furby explained.
"For our financial which started on 1 June, we will be a net positive building – we are very confident of that."
Tender agenda
As well as being "the right thing to do", the work carried out will see Novatech's building upgraded from an 'A' to an 'A-plus' energy performance rating, putting it in the box seat on customer tenders, Furby said.
"We were doing a tender last week and there was a section on our operations and the rating of our building. People are starting to ask questions like this," he said.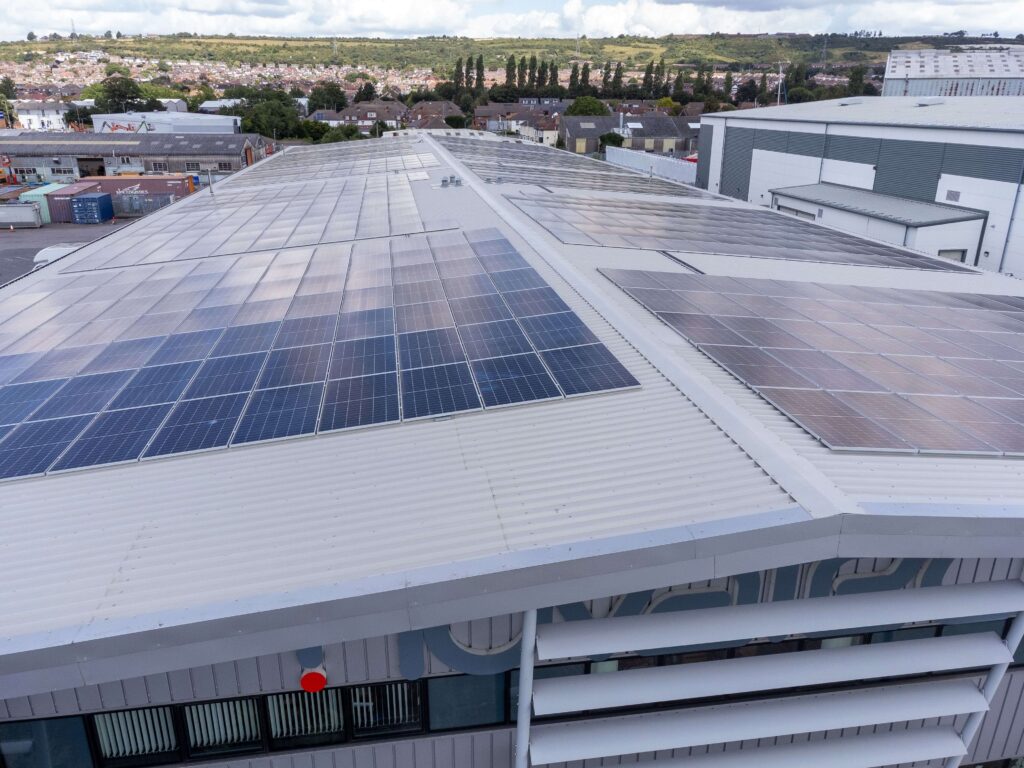 Novatech is just one of a growing number of UK tech suppliers to have installed rooftop solar panels in recent years, with SCC only this month announcing it has completed the installation of a 737kWp system on its flagship Birmingham datacentre. It is designed to create 130 tonnes of carbon savings in the first year.
Computacenter, meanwhile, installed 6,300 solar panels on the roof of its Hatfield HQ in 2019, with PC builders Captec and PC Specialist among Novatech's more direct peer group to have made the plunge.
"[Installing solar panels] isn't the answer for everyone, but if you operate out of a big building and have a big roof, the question is more 'why aren't you investing in solar'," Furby said.
"We worked hard to say we are a net positive building. All our cars here are electric and we made sure our delivery company, DPD, has the largest electric fleet. Apart from the fact that this is the right thing to do, all of these things help customers with their scope 3," Furby said.
'The thing we did wrong…'
Novatech initially estimated that it would achieve an RoI on its £250,000 solar panel investment in about six to seven years.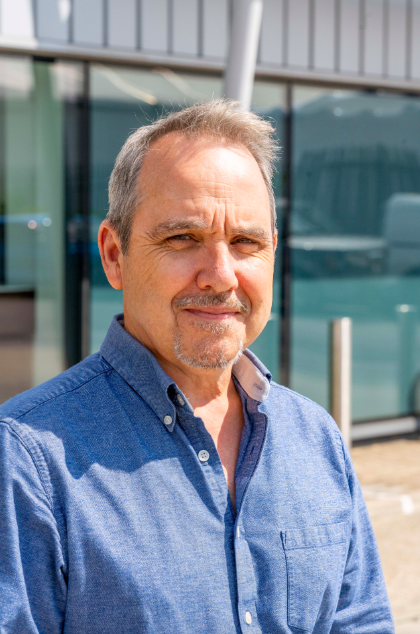 Although Furby said this is still achievable, he admitted the project had not been without its setbacks.
"The electricity companies aren't very good at signing you up to pay for your electricity," he said.
"If you're house sized it's okay, and if you are solar field sized it's okay. But if you've got a 30,000 sq ft roof, they've not quite got their act together. But we've overcome that now.
"The thing we did wrong is we should have talked to our electricity supplier far sooner than we did."
Novatech could have moved "faster and smarter" when it came to upgrading its switch boxes, Furby added.
"We as a building use around 50kw hours, and peak at 70kw hours. If you're suddenly pushing 350 out to the grid you need to upgrade all your switch boxes within your building," he said.
Watt next?
Furby described the rooftop project – which saw Novatech effectively install a new roof as well as 825 panels – as "incredibly successful", however.
"It's a 400kw system, but because the panels go east-west, you don't get the full 400 at any one time," he said.
"But we do get a nice, solid 340kw when it's going well.
"Even on the cloudiest, most miserable day we're still generating 20kw or 30kw – so most days we are generating enough energy to cover our building needs.
"It's been a great set of projects. The next one we will probably look at is some battery storage to cover us over the night. We are effectively a net positive building, so this would be more of an ROI cost reduction type of thing that we might look at."
"I can't say it's not been a challenging project, but it's been a great project," Furby concluded.
"If anyone wants to do it, my advice is allow plenty of time."