Most new recruits who join SHI's UK team will be handed trading customers from day one, its European sales leader stressed as he unveiled a local recruitment drive.
Talking to IT Channel Oxygen at Canalys Forum in Barcelona earlier this month, Ian Goodfellow said that the $14bn-revenue global reseller is budgeting to increase local headcount by 30% in 2024.
SHI is seeking "experienced" sales staff, said the former Softcat and Computacenter exec, who was unveiled as SHI's European VP of sales in July.
"We grew 40% last year, so there's nothing wrong with that at all," he said.
"The only thing that's wrong is that we've got too many customers and not enough sales people, which sounds bonkers – but it's because SHI has opened up so many large customers in the US.
"We can grow wallet share with those huge-spending, American-headquartered organisations that have massive IT requirements around Europe and AsiaPac. And, in 2024 we'll be building a brand new, net-new logo business as well, which is harder yards."
"Here's a trading customer; go grow them"
Goodfellow spent seven years in various roles at Computacenter before serving as Softcat's Enterprise Sales Director from 2016-2023.
He said he wants prospective recruits to understand the opportunity at SHI in the same way he did.
"It's not only that they'd be joining a huge VAR with lots of capability. You've got the opportunity to make a difference. When they join there are trading customers we can give them and say 'hey, grow them', not 'here's the Yellow Pages; start banging the phones'," he explained.
"Apart from the new business team, everyone who joins for the foreseeable future will be given trading customers, and not just trading customers with 20 users, but those with thousands of users across Europe, which is quite unique."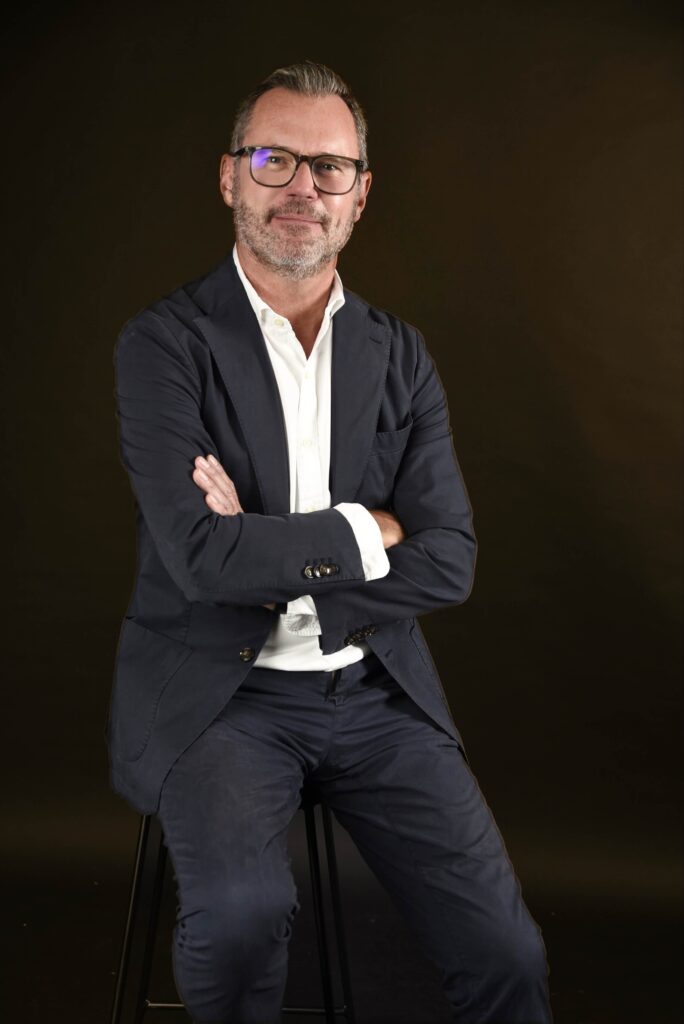 Upon Goodfellow's appointment, SHI stressed that it had doubled the size of its EMEA workforce over the previous 18 months (thanks partly to the opening of a £12m integration centre near Barnsley last November). It has this month recruited former Dell UK Channel Sales Director Nick Gain to a senior leadership position consulting with its alliances team, and Claire Rawlings as Senior Director for Global Accounts in EMEA.
Goodfellow said that he has been given both "time and budget" to invest in the right people and processes to grow the business.
He cited SHI's integration capabilities, its ability as a private company to make quick decisions, and its investment in a new AI sales tool as compelling reasons for experienced sales staff to jump ship from competitors.
'All our competitors are good; we just need a half a percent edge'
The latter allows sales staff to put the transcription from a customer Teams call into an in-house bot that will then tell them what was discussed, in the right order and in the proper human context, Goodfellow said. It will also say what the necessary actions are and who owns them.
"That's a great advantage we think we have in terms of productivity," he said.
"They get all that time back to be more proactive and get closer to the industry they are serving or do a bit more preparation for an upcoming presentation.
"It just gives us time back to be a little bit better at what we do. All of our competitors are good. If we can just be half a percent better, or if we can demonstrate we just understand their world a bit more, or just respond half a day quicker, it's a game of small margins."
'Under the radar'
Although SHI is ubiquitous enough in its native US to own its own stadium in New Jersey, Goodfellow admitted not everyone at the Canalys event knows of it in Europe.
"We're under the radar," he said.
"When I was at Softcat and Computacenter, SHI always seemed to be in the mix on multinational deals. I knew they were very good at that stuff. But I didn't know they were also good at some other things. Like there are over 100 people in their ITAM team. And our win rate for Microsoft COCP [Change of Channel Partner] is astonishing.
"[In the UK] SHI's identity is slightly like a little annex of the US, and what it needs to be, and what it has an opportunity to be, is a reseller in its own right."