Acronym after acronym. It seems like the sustainability world is obsessed with them. Do you know the difference between ESG, SECR, ESOS, TCFD, TNFD, CSRD, ESRS, EFRAG, ISSB, CDP, SBTi, GRI, SASB, SFDR, SDGs and ETS? What does all this mean and why do I need to care? At a recent meeting, a client asked us whether they should "ignore it all and face a fine".
As a net zero carbon consultancy we of course advised her to take it seriously. But where and when do you start? How do you prioritise what we do? How much will it cost to comply? What can you cost effectively do in your business? Isn't this the responsibility of our government? Will my business really be affected if I do nothing?
I can tell you first hand that if you don't act on this and position your business correctly; it will have a direct impact on your P&L and long-term prospects.
I have spent the last two years following the policy and regulations and guiding clients through this fog. Every month there seems to be a new regulation, process, requirement, policy that we then need to add to our list and discover how it interacts. All of this will have an impact on your business in several different ways depending upon if you are a PLC, quoted company, SME or other. Many of the acronyms listed above are "currently" not applicable to SMEs. However, that is all about to change.
But there is light at the end of the tunnel: if you dig deep enough, most of these standards, policies and regulations require you to follow the Greenhouse Gas (GHG) protocol – the global carbon accounting and reporting standard developed in 2001 by the World Resources Institute (WRI). Our recommendation and starting point is to align your business to this protocol and at an absolute minimum measure your scope 1, 2 and 3 carbon footprint. In doing so you will be ready for the majority of the current and future carbon compliance and it will help significantly in creating your Environmental, Social and Governance (ESG) plan. Both of which will be required in the near future.
Standardised reporting
Thankfully, there are now moves towards creating a single directive that all businesses will need to report against, and this is now in place across the EU. The Corporate Sustainability Reporting Directive (CSRD)[1] will be introduced across the EU in three phases from January 2024 to January 2026, starting with companies listed on the EU market to later include all companies (including SMEs). Companies will have to report on their ESG (including scope 1, 2 and 3 impact) plan according to the European Sustainability Reporting Standards (ESRS). This regulation will also apply to non-EU companies that operate in the EU, based on certain criteria.
CSRD aims to increase the scope and quality of sustainability reporting by companies and has become the main directive that is driving all other standards and associated directives, see below.
CSRD and its link to other regulations
CSRD will encourage businesses to integrate sustainability information into their financial reports, promoting a more comprehensive view of a company's overall performance. The exact impact of CSRD on countries outside the EU will depend on the final version of the directive, how it's adopted into law and how businesses respond to the new reporting requirements.
Impact for non-EU based companies
The implications of CSRD for companies outside the EU with operations in Europe are significant. Firstly, all companies operating in the EU will have to comply with the new directive's reporting requirements, specifically those firms with securities listed on a regulated EU-market. This means that they will need to collect and report on a wide range of ESG metrics, including climate change, social and employee matters, human rights, and anti-corruption and bribery.
Companies outside the EU (including EU subsidiaries of, for example, a US or UK parent) that operate in the EU will likely fall under the CSRD scope, regardless of whether they're listed or not. They shall be required to provide sustainability disclosure if:
their net turnover generated in the EU (at the consolidated or individual level) exceeds €150 million for each of the last two consecutive financial years,
they have at least one subsidiary in the EU (either a large EU company, or an EU company listed on an EU regulated market which isn't a micro undertaking), or an EU branch with an annual net turnover exceeding €40 million in the previous financial year.
US-specific impact
The US Securities and Exchange Commission (SEC) aims to standardise corporate sustainability disclosure and ensure that investors and stakeholders have access to consistent, reliable, and transparent information on corporate ESG practices.
The SEC is very similar to CSRD, however CSRD goes far beyond what many US based companies currently include in sustainability reports and exceeds the reporting scope planned in the SEC rule.
It is particularly important to note that CSRD reporting covers the organisation at a consolidated level, not just at the EU-based subsidiary or branch level. This means that US companies with significant turnover in the EU will need to publish sustainability information that covers their entire operations, including its non-EU operations. US companies with as few as a single EU operation will have to apply the new rules for the 2028 financial year.
Sanctions
It is unknown exactly when the EU Commission will sanction businesses failing to comply with the CSRD. According to the Commission's requirements within the Directive, the sanctions can be expected to be significant.
The nature of the sanctions and size of fines will depend on the different Member States. For example, if German businesses fail to report compliance to the German version of the Non-Financial Reporting Directive (the Directive being amended with the CSRD) they face fines up to the amount which is the highest of the following: €10M or 5% of the total annual turnover of the company or twice the amount of the profits gained, or losses avoided because of the breach.
How do you report?
There are no specific guidelines published. But given that CSRD will replace the current Non-Financial Reporting Directive (NFRD) it is assumed that the current NFRD steps will be included.
Scoping: The scope of reporting, the specific environmental, social, and governance (ESG) topics to cover, and any reporting thresholds based on the size of your company.
Impact Assessment: Identify the environmental and social impacts your company has on its operations, supply chain, and stakeholders. This could include assessing your greenhouse gas emissions, resource consumption, labour practices, diversity, and inclusion initiatives, and more.
Data Collection: Gather the relevant data to quantify and qualify your company's impacts. This will involve collecting data from various departments and sources within your organization.
Reporting Standards: The CSRD might provide flexibility in reporting frameworks, but widely recognized standards like the Global Reporting Initiative (GRI) and use of the GHG Protocol are expected.
Reporting: Focus on reporting material information, which includes ESG topics that are most relevant and impactful for your company and its stakeholders. This helps ensure that your report provides valuable insights.
Integrate Financial and Non-Financial Data: Integrate your sustainability reporting with your financial reporting to provide a comprehensive view of your company's overall performance.
Metrics: Utilise relevant metrics to measure and report on your ESG performance. This might include metrics related to energy consumption, water usage, waste generation, diversity ratios, employee turnover, and more.
Target setting: Offer context for your reported data by explaining trends, changes, and any targets your company has set to improve its ESG performance.
Engage Stakeholders: Involve key stakeholders, both internal and external, in the reporting process. This can enhance the credibility and transparency of your report.
Ensure Accuracy and Verification: Review your report for accuracy and consider obtaining external verification to enhance its credibility.
Submit Final Report: Once you have prepared your sustainability report, submit it according to the CSRD's reporting requirements. This will involve submitting it to regulatory bodies or making it publicly available on your company's website.
---
[1] From 1 January 2024 for large public-interest companies (with over 500 employees) already subject to the Non-Financial Reporting Directive (NFRD), with reports due in 2025; From 1 January 2025 for large companies that are not presently subject to the NFRD (with more than 250 employees and/or €40 million in turnover and/or €20 million in total assets), with reports due in 2026; From 1 January 2026 for listed SMEs and other undertakings, with reports due in 2027. SMEs can opt-out until 2028.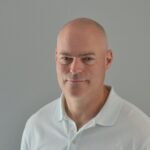 Dr Stephen Finnegan leads Arete Zero Carbon, a net zero consultancy that counts TD Synnex, Westcoast and Exertis among its clients