Specialism: Cybersecurity and cloud
Vendors include: Juniper Networks, WatchGuard, Riverbed, Extreme Networks, SonicWall, Microsoft
UK revenue: £325m* (+891%)
Infinigate was transformed into a UK distribution superpower last summer following its quickfire acquisitions of Nuvias and Vuzion (both of which generated more UK revenue).
According to guidance from the company, its enlarged UK operation turned over somewhere between £300m an £350m in the year to 31 March 2023 (we have split the difference in the headline number in this profile).
That contrasts with revenues of £32.8m Infinigate posted a year previously (Nuvias and Vuzion were just over £200m and £50m in the UK, respectively). In April, the Nuvias name was dropped, with Vuzion rebranded as 'Infinigate Cloud'.
Globally, Switzerland-based Infinigate is beginning to nip at the heels of French rival Exclusive Networks, with fiscal 2023 revenues soaring from €813m to €2.3bn.
"OT is an increasing area of focus for us"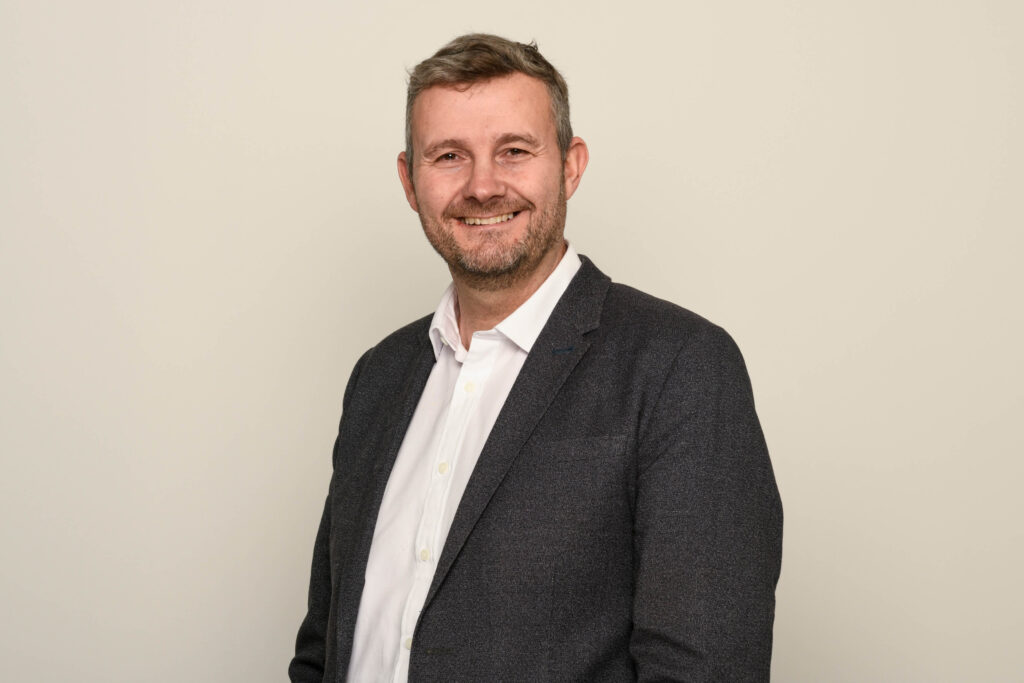 Quickfire Q&A with UK Managing Director Justin Griffiths
What's an obscure fact about Infinigate, or you personally, most people won't know?
The name Infinigate was originally inspired by the sci-fi TV series Stargate, that was popular in the 1990s. The original logo was a take on the gates to infinite possibilities.
Just how tough is it in the market right now?
The overall economic climate remains uncertain and is likely to continue throughout this year. Cybersecurity is a high priority for everyone, so still an area of growth but SMB business seem to be slowing down and projects are taking longer to get over the line.
What bright spots are you seeing?
Cybersecurity is being taken seriously and the channel is gradually adapting to delivering services and embracing the XaaS opportunity.
What's been your high point of the last 12 months?
Increasing our resources and in-house capabilities through the acquisition of Nuvias and Vuzion, which have provided us with great network security and cloud specialism.
Name one thing Infinigate does better than anyone else…
Taking disruptive technologies to market as well as offering market insights, helping partners intercept growth opportunities; and a customer-friendly, personal touchpoint to all our partners. Not letting our standards drop and deliver outstanding customer SLAs.
What's been the biggest development or news story in UK IT distribution so far in 2023?
The ongoing realisation and progress towards the responsibility the channel shares with the rest of the IT industry towards the environment.
Which technology area or vendor are you betting big on for H2 2023?
OT is an increasing area of focus for us, tied to the importance of protecting vital services linked to the energy, healthcare and public utilities for example – from increasingly frequent and sophisticated cyber-attacks. AI is increasingly woven into cybersecurity solutions, helping to automate cyber defences and prevent unauthorised access to data.
The analysts see distribution becoming increasingly characterised by cloud and marketplaces. Is that reflected in the evolution of your own business?
Absolutely. We have a specialist business in Infinigate Cloud, delivering cloud based services addressing the MSFT installed base.
Can you give us a prediction on how the distribution sector will evolve over the next 12 months?
Distribution will gradually adapt to the changed business requirements, offering modularity in consumption and expert advice, helping customers in selecting the most suitable solution in a busy, complex IT landscape.