Specialism: Cybersecurity
Vendors: Bitdefender, Check Point, Cloudflare, Cofense, Forcepoint, Fortra, Radware, Trend Micro, Tufin, ZeroFOX
Revenue: £54.7m (+4%)
Headcount: 50
The cybersecurity market "is a great place to be right now", according to the CEO of this Check Point, Trend Micro and Forcepoint distributor (see below).
Surbiton-based e92plus banked a £1.8m net profit on revenues that pogoed 4% to £54.7m in calendar 2021. It recently added Israeli cybersecurity vendor Deep Instinct to its vendor roster.
"The cybersecurity market is a great place to be right now"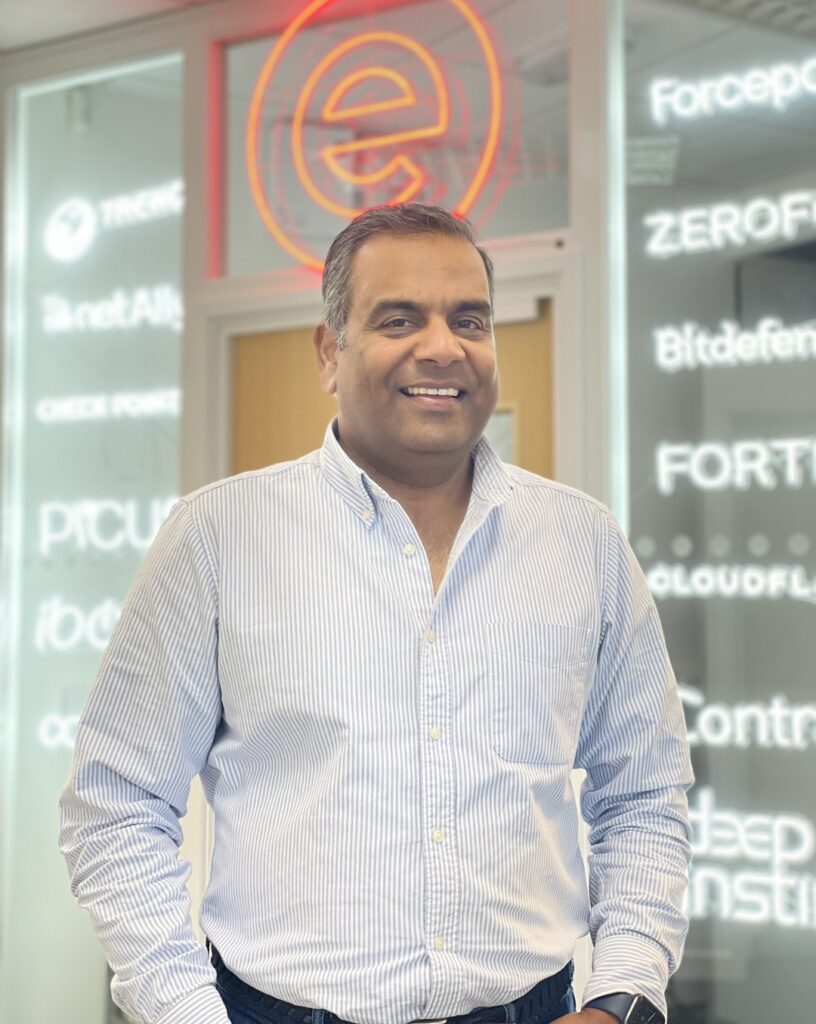 Quickfire Q&A with CEO Mukesh Gupta
What's an obscure fact about e92plus, or you personally, most people won't know?
The original name for the company was Electronic 1992 Plus Limited!
Just how tough is it in the market right now?
The biggest challenge right now is finding the right talent. In cybersecurity the market is still growing and ahead of other IT sectors, so it's great place to be right now.
What bright spots are you seeing?
Budgets have remained resilient for cybersecurity as businesses can't afford to cut back on essential protection.
What's been your high point of the last 12 months?
Our CyberSocial partner event at Infosecurity Europe was our best ever, with record numbers and many hundreds of attendees. After the last few years, it was brilliant getting so much of the channel back together.
Name one thing e92plus does better than anyone else…
The experience we have in our team, with so many long serving employees, means we bring long-standing expertise to our partners that we don't really see anywhere else.
What's been the biggest development or news story in UK IT distribution so far in 2023?
The growing awareness that many organisations are using the hyperscale marketplaces right now for cybersecurity procurement due to needing to meet usage commitments – not because of a fundamental shift away from the channel.
Which technology area or vendor are you betting big on for H2 2023?
Endpoint still remains a fantastic technology for us, but we are seeing huge demand in OT, offensive and external cybersecurity solutions.
The analysts see distribution becoming increasingly characterised by cloud and marketplaces. Is that reflected in the evolution of your own business?
Marketplaces have a role, but our business is driven through adding value and services, which isn't easily shifted to a transactional marketplace.
Can you give us a prediction on how the distribution sector will evolve over the next 12 months?
With so many vendors making huge cuts to their workforce, the importance of distribution in providing service, scale and resource for the channel will be very clearly demonstrated.