Specialism: Cybersecurity
Key vendors: Conceal, Cybersmart, eSentire, Heimdal, Hornetsecurity, Keeper, KnowBe4, Octiga, Parallels, Rootshell
Revenue: £15m* (runrate) (+50%)
Headcount: 42
Growing quietly since its MBO from Claranet in 2016, this cybersecurity VAD's annual revenue runrate currently stands at around £15m, management told us.
Based in Thirsk in North Yorkshire, Brigantia claims to mark itself out with "good old fashioned customer service" and sees password management as a cybersecurity growth spot, according to sales director Angus Shaw (see below).
"Winning our first few half million-pound multiyear orders stand out as a highlight"
Quickfire Q&A with Sales Director Angus Shaw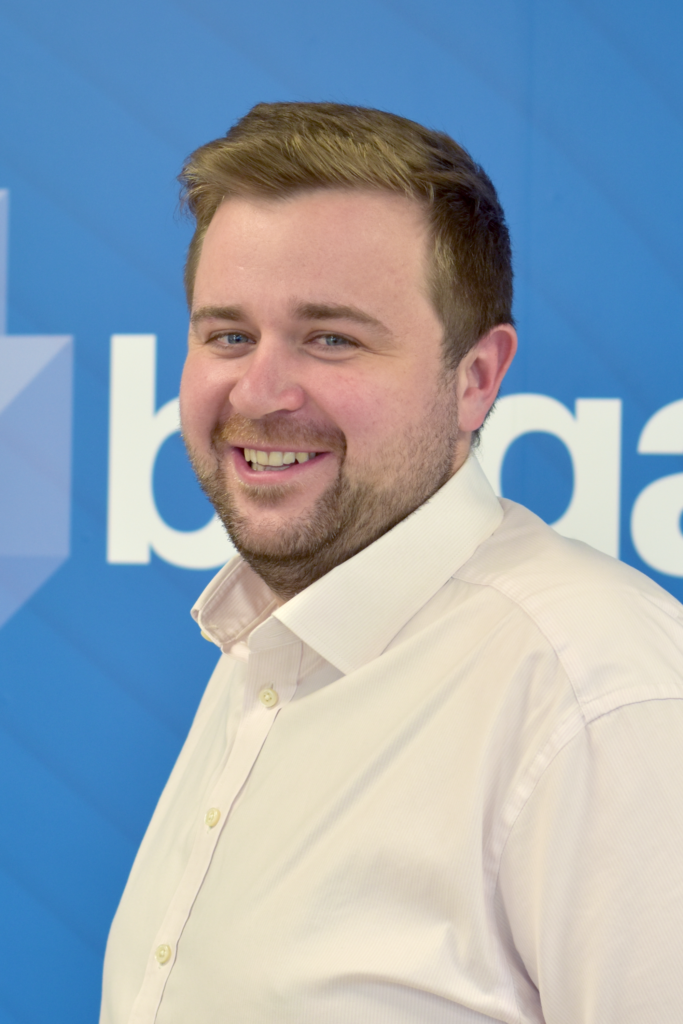 What's an obscure fact about Brigantia, or you personally, most people won't know?
Brigantia is named after the land inhabited by the Brigantes, an ancient British Celtic tribe, which occupied the largest territory in ancient Britain and was centred in what was later to become known as Yorkshire.
Just how tough is it in the market right now?
Due to the ever-increasing number of both malicious cyberattacks and accidental data breaches our area of the channel remains very busy. What we are seeing is some distress amongst a small number of less diverse partners that themselves have a key customer in financial distress.
What bright spots are you seeing?
Ever-growing demand for high-quality next generation cybersecurity services that generate healthy margins for partners and strong multiyear recurring revenue streams.
What's been your high point of the last 12 months?
There have been many but winning our first few half million-pound multiyear orders stand out. One of which was particularly pleasing, as it came from an enterprise customer brought to us through a very long-standing Brigantia channel partner.
Name one thing Brigantia does better than anyone else
Answering the phone quickly, replying to emails, turning quotes round in a timely fashion and above all listening to our partners and being flexible. Good old-fashioned customer service, which seems to have gone missing in almost all walks of life!
What's been the biggest development or news story in UK IT distribution so far in 2023?
Brigantia announcing our biggest and best Annual Partner Day yet taking place on 12th October 2023…. but in all seriousness, the sheer quantity of MSP mergers and acquisitions taking place has really caught my eye. For example, Air IT have acquired 10+ MSPs over the last 12 months and other MSPs are following suit. Private equity-backed acquisitions seem to be rapidly changing the landscape and this brings both positive and negative impacts to the channel.
Which technology area or vendor are you betting big on for H2 2023?
The continued rapid rise of the password manager. We are seeing this become a de-facto standard for all high-quality MSSPs within their cybersecurity solution stack. The LastPass hack has led to significant opportunities for our preferred vendor partner, and market-leader, Keeper. However, other reputable password management solutions are also seeing significant success. With employees spending more than 80% of their time in the browser now, a password management solution for both cybersecurity and productivity reasons is an absolute must.
The analysts see distribution becoming increasingly characterised by cloud and marketplaces. Is that reflected in the evolution of your own business?
Cloud marketplaces have their place. They are not a new business model and have been around quite a few years. Adding through billing is interesting but at the end of the day it comes at a price. Small MSPs might find knowing that their customer is billed worth the potential 30% margin loss but medium to large MSPs with established finance functions would rather negotiate the best volume price with their distributor and are also looking for additional value add from experienced knowledgeable product specialists.
Can you give us a prediction on how the distribution sector will evolve over the next 12 months?
I see consolidation coming over the next twelve months and beyond amongst the smaller and mid-market distributors. The acquirers will be looking for businesses that are growing at 25% plus per annum with strong recurring revenue streams and better margins.