Specialism: Unified communications as-a-service
Key vendors: Ericsson-LG and Ribbon
Revenue: £15.5m (+29%)
Headcount: 42
Marking itself out with its laser focus on vendors Ericsson LG and Ribbon, this West Sussex-based distribution group turned over £15.5m in its year to 30 September 2022 (according to numbers it shared with us).
That's a £3.5m rise on the previous year.
The group was formed last March when Ericsson-LG distributor Pragma joined forces with Ribbon ally Techland, and claims to serve over 250 resellers. More than 90% of its revenues are generated through cloud-based products and services, co-founder Tim Brooks tells us (see below).
"I do know a very big story is going to break in Q4, so watch this space!"
Quickfire Q&A with EnableX MD Tim Brooks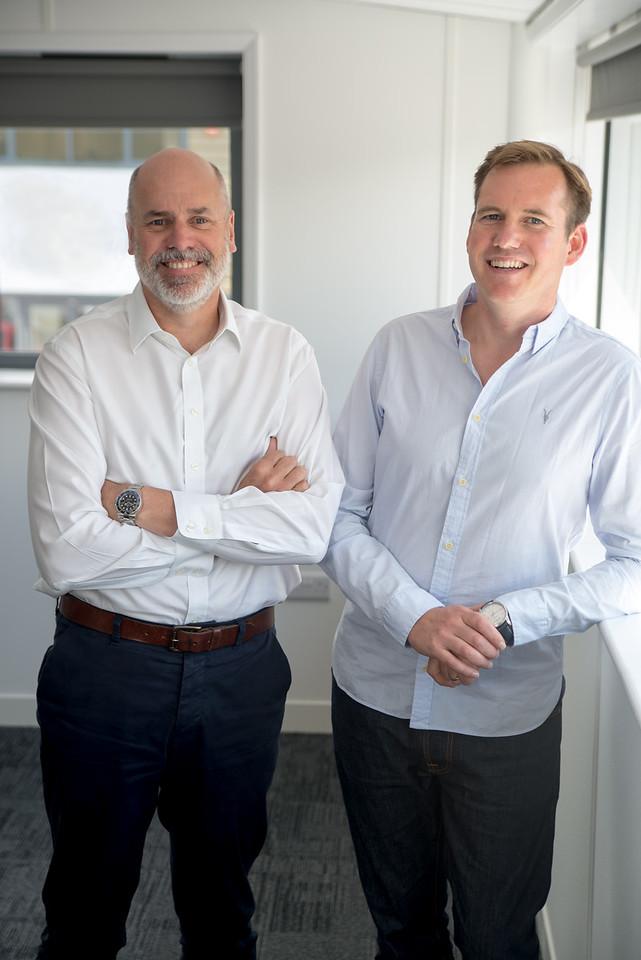 What's an obscure fact about EnableX, or you personally, most people won't know?
We achieved one of the highest new entrant scores for a company joining the great places to work scheme with top marks for belief in our leadership team, supportive culture and support for women in the workplace. This is a huge source of pride for people across the business.
Just how tough is it in the market right now?
Whilst there is no doubt the economic backdrop is challenging, our core business in the UCaaS space is doing well. We're on track to deliver 26% growth again this year in terms of net new seats, and overall group revenues will increase by 19% on last year.
What bright spots are you seeing?
The continued drive to cloud is fuelling growth for Pragma with our Ericsson-LG iPECS Cloud platform, and demand for Ribbon SBCs in our Techland business.
What's been your high point of the last 12 months?
Phenomenal growth in our third business, Candio, which provides white-label digital services that help end-user business, whilst significantly increasing resellers' billing revenue and profit with very little cost or effort.
Candio is now providing services to more than 63,000 customers via resellers who have added in excess of £6m in incremental billing revenue. We also have several new services launching soon that will provide additional opportunities for our resellers.
Name one thing EnableX does better than anyone else…
Relationships – we really embed ourselves into our resellers' and vendors' business and make sure we add real tangible value to our partnerships.
What's been the biggest development or news story in UK IT distribution so far in 2023?
I'm not sure, but I do know a very big story is going to break in Q4, so watch this space!
Which technology area or vendor are you betting big on for H2 2023?
We are a very focused business in terms of vendors. We continue to place all our chips on our key partners Ericsson-LG for UCaaS and Ribbon for SBCs [session border controllers]. We have a very tight partnership with both vendors, built over many years and are confident we'll continue to grow and increase market share together for many years to come.
The analysts see distribution becoming increasingly characterised by cloud and marketplaces. Is that reflected in the evolution of your own business?
Quite simply we no longer see ourselves as a distributor but rather as a service provider. More than 90% of our revenues are generated through cloud-based products and services, with a strong focus on shifting from one time to recurring.
Can you give us a prediction on how the distribution sector will evolve over the next 12 months?
We see most of our competitors on a similar journey to ourselves, with the move towards cloud based, recurring revenues and away from one time on-premise sales. Those businesses that are well on the way down this path should continue to thrive, those who resist risk being left behind. It will also be interesting to see if the scale of acquisitions continues with the cost of capital increasing, which may drive some business to refocus on organic growth in the near term.