As the world's largest IT distributor, TD Synnex is seen as a litmus for the entire industry.
So all eyes were on the NYSE-listed broadliner as it unveiled its third quarter results today.
How did it do?
1. Expectations met
TD Synnex's Q3 revenues fell 9.1% year on year, but its $14bn haul fell slap bang in the middle of its $13.5bn-$14.5bn outlook.
As it turns out, PC sales were "a little bit weaker" than anticipated, CEO Rich Hume said on an earnings call (transcript here). Conversely, Advanced Solutions sales were "a little bit stronger".
Although TD Synnex's share price dropped around 4% this morning, Hume said the results are evidence of "the strength of our business model and our relentless focus on execution".
2. But Europe 'challenging'
Hume admitted that Europe endured a "challenging quarter" as revenues from the region slumped 10% YoY to $4.2bn (the drop was 14% in constant currencies).
Mirroring events in the Americas earlier in the year, EMEA is beginning to feel the sting of the tough macro-economic backdrop, Hume intimated. This echoes recent comments from management in the UK, where TD Synnex ranks as the second largest distributor.
"We have seen a change in that cycle, if you will, in the third quarter where Europe began to look a lot like the Americas looked like in the first half," Hume said on the call.
TD Synnex has also lost a "a couple of tenths of points" of marketshare in Europe, Hume admitted, as it balanced financials with its market position against a more aggressive pricing environment.
"But [it's] nothing to be alarmed or concerned about," he added.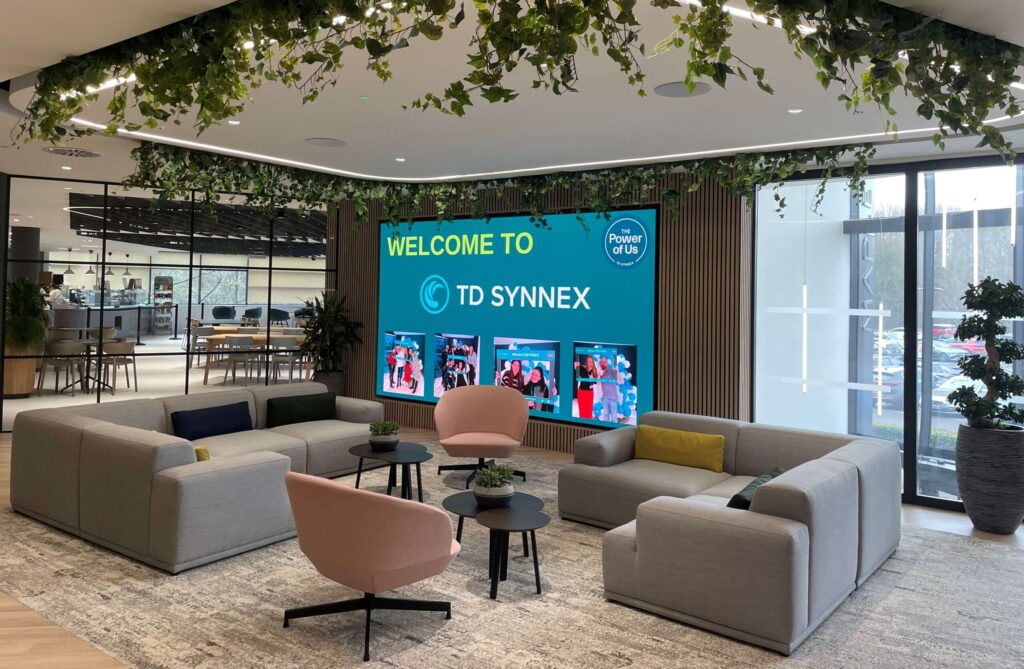 3. PC market has passed 'trough level'
PC sales may have been softer than anticipated, but Hume said the distributor is still seeing encouraging "signs of stability" in its endpoint business.
"As we begin the final quarter of the fiscal year, we believe that we have seen the trough of our endpoint solutions business and that we will continue to see smaller declines moving forward," Hume said.
Despite analyst predictions of a boom in AI-enabled PC shipments, Hume said "it's way early in the game" for AI to have a material impact on its endpoint sales, however.
"We really haven't seen on the endpoint side AI-enabled offerings that make up any meaningful percentage of the shipments," he said.
4. New partner tools unveiled
On the call, Hume highlighted two new solutions designed to help partners unlock growth opportunities.
The first is a partner health and fitness tool designed to show partners where their advanced solutions and high-growth technology offering compares to the broader TD Synnex partner landscape.
The second, 'destination AI', is aimed at helping partners capture opportunities in AI, machine learning and advanced analytics, Hume said, stressing that TD Synnex works with more than 40 vendors in the AI space.
5. Hume upbeat
Despite the annual sales decline, Hume struck an upbeat tone in his quarterly commentary.
"It is an exciting time to be in the IT industry, and we believe that in the long term, IT spending will continue to outpace GDP growth," he said.
"We see a variety of drivers on the horizon, including AI-enablement, which we believe we will see across the majority of our offering set as vendors bring these features and functionality to their products and services over time."