The PC market has been a bloodbath in 2023 as the market continues its post-Covid comedown.
Shipment volumes registered a yet another quarterly year-on-year dip in Q2 as consumers and businesses held back on new purchases in the wake of their lockdown spending splurge and the straitened economic backdrop.
But have we reached the bottom yet?
Here's what five experts think:
Canalys
Verdict: For now, yes… but (longer term) no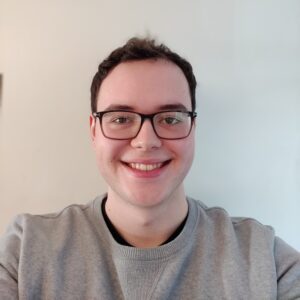 The global PC market is "on track for accelerated recovery in the second half of this year", Canalys proclaimed as it stressed that Q2 shipments were 11.9% up on a sequential comparison (despite declining by 11.5% year on year).
This bounce back may prove temporary as the PC struggles to find its place in a post-pandemic world in the longer term, Canalys warned, however.
Here's what Canalys Research Analyst Kieren Jessop (pictured) had to say:
"Positive market signals suggest a further improvement for the PC industry in 2023.

"Inventory levels reduced further in Q2, as 41% of channel partners surveyed by Canalys in June reported that they have less than one week of PC inventory. All customer segments are set to improve sequentially for the remainder of 2023 amid a final push of inventory corrections and stronger seasonality in the latter half of the year.

"However, full-year 2023 shipments will be lower than 2022 as consumers relegate spending on PCs behind other categories in a post-pandemic environment."
Gartner
Verdict: Yes – we're all set for growth again in 2024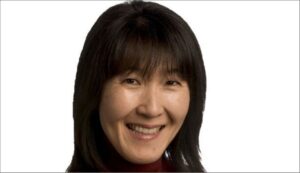 Like Canalys, Gartner claimed the PC market is "showing initial signs of stabilisation" as its Q2 figures showed a return to sequential growth from the previous quarter.
Gartner, however, issued a rosier long-term outlook for the health of the sector.
Here's what Gartner Director Analyst Mikako Kitagawa (pictured) had to say:
"The rate of decline in the PC market has slowed, indicating that shipment volumes may have reached their lowest point.

"There has been progress in reducing PC inventory after more than a year of issues, supported by a gradual increase in business PC demand. Gartner expects that PC inventory will normalise by the end of 2023, and PC demand will return to growth starting in 2024."
IDC
Verdict: PC market faces uncertain future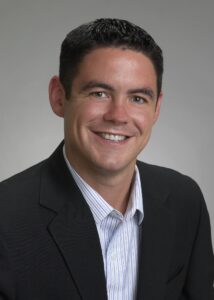 According to IDC, the PC market registered its sixth consecutive quarter of contraction in Q2 2023, with shipments down 13.4% year on year.
But unlike Canalys and Gartner, IDC was unable to muster much optimism for the future of the market.
Ryan Reith, group vice president for IDC's Client Device Trackers (pictured), had the following to say:
"On the consumer side, we're seeing a return to pre-pandemic habits where computing needs are shared across multiple devices, and we firmly believe the consumer wallet will favour smartphones over the PC.

"On the commercial side, workforce reductions (for many big companies) as well as the introduction of generative AI only add more confusion as to where to place an already reduced budget."
TD Synnex
Verdict: Yes – back to growth in 2024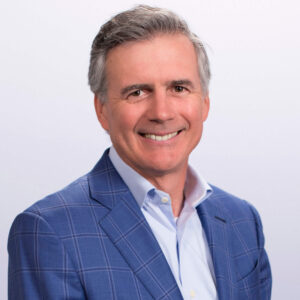 The world's largest IT distributor fingered weak PC demand as the source of a 7.9% annual dip in revenues in its fiscal Q2 ending 31 May 2023.
CEO Rich Hume, however, said that he expects this decline to "abate over time as customers upgrade an ageing install base of devices".
Hume (pictured) added:
"Although the pace of the recovery remains uncertain, we believe that gross billings and net revenue in fiscal Q2 and the outlook for Q3 represent the trough levels for End Point Solutions."
The distributor will see "lesser declines" in its PC business in Q3 and Q4, Hume said, stressing that year-on-year compares will get easier next year. "So we think that clearly, there is improvement on a year-over-year basis moving through time," he added on the Q2 earnings call, a transcript of which can be viewed here.
Dell
Verdict: Jury's out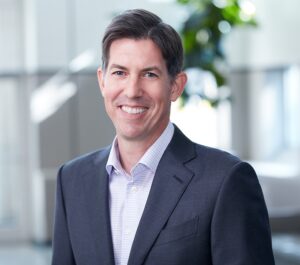 Plunging demand for PCs forced Dell to announce plans to lay off 6,650 staff in February.
In its latest results, covering the quarter to 5 May 2023, Dell saw revenues nose-dive by a fifth to $20.9bn, with client revenues down 23% to $12bn.
Although Co-CEO Chuck Whitten (pictured) said he is seeing pockets of improvement, a bounce back among large enterprises remains elusive. Here's a flavour of what he said on the earnings call (a transcript of which can be viewed here):
"Our transactional business, which is inclusive of our small and medium business segment, but also reflects the run rate enterprise demand that is out there, also showed some signs of stability as we moved through the quarter.

"But what has not fully recovered yet is the large bids from the largest customers. And that's ultimately the demand that we're going to need to see for a full-scale recovery in the PC market. Enterprises just continue to be cautious about their spending."