Specialism: Data storage and management
Key vendors: Scale Computing, Seagate Systems, Quantum, Supermicro, NVIDIA, Datacore, Hammerspace, Spectra, Arcserve, QNAP, Synology
Revenue: £20.8m (+16%)
Headcount: 29
Founded in 2018 by its four directors, this storage VAD's revenues are on course to top £32m in its fiscal 2024, management told us.
Titan's top line grew by 16% to £20.8m in the 12 months to 31 March 2023, with MD Ben Jackson confessing that it did more business in the final four months of the year than the first eight (see below). Based out of offices in Canary Wharf and with warehousing in Rainham, the Netherlands and Wales, it now employs 29 staff.
"We are seeing huge opportunities come out of the explosive growth of unstructured data, particularly around generative AI"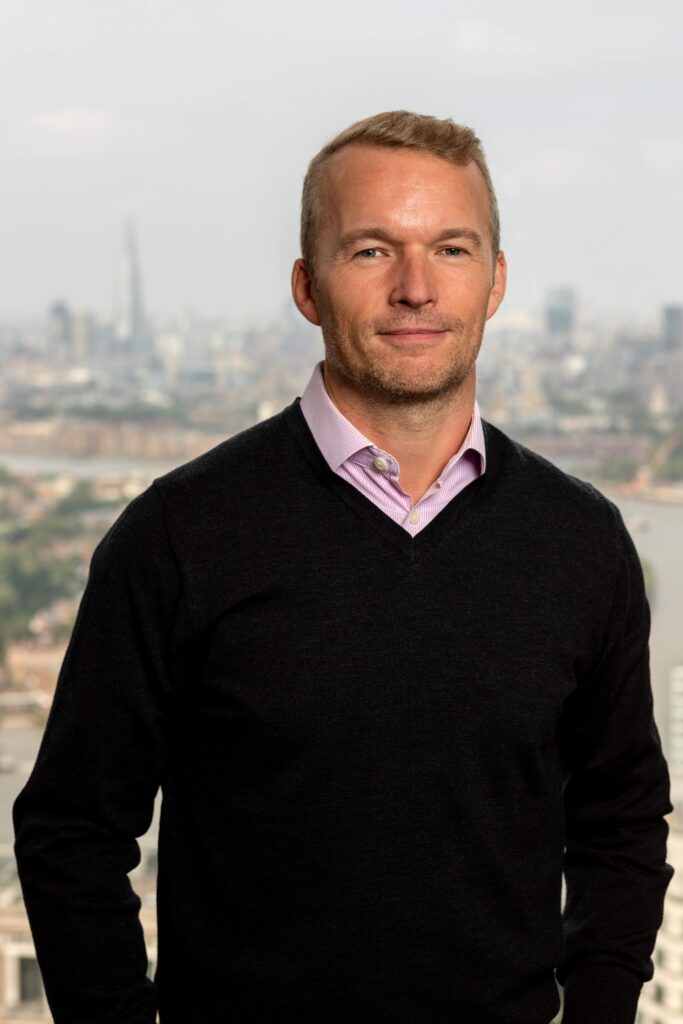 Quickfire Q&A with MD Ben Jackson
What's an obscure fact about Titan, or you personally, most people won't know?
I'm a massive ACDC fan, and have two Chihuahuas called Fitzgerald and George.
Just how tough is it in the market right now?
Titan incorporated in November 2018 and it's been tough for us since April 2020. We were sitting on the periphery during COVID watching the broadliners' revenue swell selling laptops and home networking, while we had an exclusively on-premise data storage proposition, and half of our business verticalied into M&E.
That was a tough time for sure, and since then we've evolved into a data management distributor, storing, managing and securing our resellers' end user data from the edge to the cloud. This is in tandem with many companies retreating from the cloud or at least now adopting a hybrid or multi-cloud strategy, which plays back to our original on-premise pitch beautifully. Tough market conditions are nothing new to Titan, and while not impervious to them, I honestly feel we've taken all of our pain, and are growing now faster than ever, with forecasted revenue to March '24 at £32m.
What bright spots are you seeing?
One of Titan's responsibilities to the channel is to bring emerging technologies into the UK – and by doing so we are seeing huge opportunities come out of the explosive growth of unstructured data, particularly around generative AI and autonomous driving. These bring Titan significant opportunities, and we have the perfect vendor set to take advantage here.
What's been your high point of the last 12 months?
Looking back to August '22, UK plc was not good, UK politics was a total soap opera, the Pound was weak and consequently many enterprise deals were being moved out, so business was not great for Titan. However our pipeline kept on getting bigger and bigger, so I knew we'd be ok….then from December '22 we had record month after record month to March '23. In fact we probably did the same amount of revenue the last four months of the year as we did in the first eight! The high point being the fact we keep maturing and getting stronger as a team, no matter what headwind comes our way, and I take a lot of pride and gratitude in that.
Name one thing Titan does better than anyone else…
Distributors historically sell on price, stock availability, live off vendor MDF contributions and squeeze their sales guys out of as much commission as possible…..pretty basic. While we've made Titan culturally a brilliant place to work, our sales team have uncapped commission, our vendors love working with us as we're technically proficient, tenacious and transparent. We have to give our resellers and vendors a better experience than our competitors, and by specialising exclusively in data storage and cybersecurity (I think) we do.
What's been the biggest development or news story in UK IT distribution so far in 2023?
The recent announcements coming out of Dell are intriguing, with the intent to work more with the channel. I personally think they are a little bit late to the party there – and that's why we work with vendors who are 100% channel focused and recognise the value that specialist distribution brings to their business.
Which technology area or vendor are you betting big on for H2 2023?
A common theme is likely to be the advancements in generative AI and for us, we focus on the implications and opportunities this carries from a compute and storage perspective, across all of our vendors.
The analysts see distribution becoming increasingly characterised by cloud and marketplaces. Is that reflected in the evolution of your own business?
Our evolution has gone from Titan being data storage focused to now data management specialists. The cloud is great if implemented in the correct use case, however what we are seeing regularly is customers who were early adopters now struggling to manage their data, with many silos, and lacking the agility to monetise their data due to egress fees.
Can you give us a prediction on how the distribution sector will evolve over the next 12 months?
I think it's a matter of agility. For us, it's giving our partners more technical resource and options to differentiate, which is more important now more than ever in times of economic uncertainty.