Specialism: Cybersecurity
Key vendors: Infoblox, Thales, Keysight, Wib, Appgate, Immersive Labs, C-Packet, Sectigo, Entrust Hoxhunt, Cynet, Solarwinds, Countercraft, Corero, Bitdefender
Revenue: £20.5m (-16%)
Headcount: 25
Founded in 2014 by three former bosses of Sphinx, this cybersecurity VAD counts Infoblox, Corero and recent signing Hoxhunt among its vendors.
Kite posted a £678,000 net profit on revenues that fell 16% to £20.5m in a set of calendar 2022 accounts it characterised as "very positive" given the economic pressure exerted by inflation and the Ukraine conflict.
The market has improved in 2023, MD Dave Marshall tells us (see below).
"We are seeing more and more customers commit to larger projects on multi-year deals"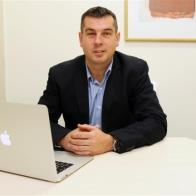 Quickfire Q&A with MD Dave Marshall
What's an obscure fact about Kite, or you personally, most people won't know?
One of my teachers in my first year of secondary school was George Michael's sister.
Just how tough is it in the market right now?
The market isn't as tough as it was last year. We are seeing more and more customers commit to larger projects on multi-year deals; the pound strengthening against the dollar is also helping this.
What bright spots are you seeing
So much of our value is around spending time with our partners and vendors. That was more difficult when people were working from home. So it is great to see people returning to working from offices.
What's been your high point of the last 12 months?
Not necessarily one – but whenever I hear compliments about the job that Kite do – it is a source of immense pride still.
Name one thing Kite does better than anyone else
We have established a reputation for being able to sell complex, high-value technologies. We believe our ability to build tri-party relationships is second to none.
Which technology area or vendor are you betting big on for H2 2023?
Post quantum & API security will be big for us in H2 2023
The analysts see distribution becoming increasingly characterised by cloud and marketplaces. Is that reflected in the evolution of your own business.
There is a place for cloud and marketplaces; we tend to find it favours more mature technologies. The vendors Kite gravitate towards are disruptors and don't lend themselves to people buying from a catalogue.
Can you give us a prediction on how the distribution sector will evolve over the next 12 months?
I predict more consolidation.