N2S's new CEO has issued a channel war cry as he hailed the recycling outfit's inclusion in the new £12bn Technology Products & Associated Services 2 framework as a "huge step forward".
"I want to get involved with more channel partners – that's my main aim," James Bates told IT Channel Oxygen.
Bates joined the lifecycle services outfit, whose Executive Director is former England scrum-half Andy Gomarsall, just ahead of the news that it had made the cut for Lot 7 of TePAS 2.
This is the first time Sustainability and Circular IT has featured in a public sector framework, he stressed.
N2S is present on the Lot – which has an estimated £300m purse – both directly and alongside several of its channel partner allies.
"It's quite a big thing, not just for N2S but for everyone. Having circular technology and services as part of a framework hasn't happened before," Bates said.
"For the channel, it means that when they're approaching government or public sector under the framework, they'll be able to have direct awards for contracts that include circular technology services without having to tender, and with the partnerships already in place.
"For us, we can work across any channel partner and with any public sector entity, which is a huge step forward for us and the market."
"I wanted to join a company with purpose"
Bates joined N2S last month following a seven-year stint as Managing Director of electronics components distributor Rapid Electronics. Before that he spent a decade in leadership roles at industrial and electronics group RS Components.
"I've been in manufacturing and distribution for 20 years, and have spent most of my career either making things that are built at scale and then deployed, or helping to drive product into the market," he said.
"I've always tried to make sure that what we did in all the businesses I've worked in was environmentally friendly or responsible, but there's only so much you can do in distribution.
"I wanted to move to a company that had a purpose, and where I could use all the skills and experience I've got over the years to have a bigger impact and in a more purposeful way."
Gomarsall adds the gloss
Asked about the division of labour with Gomarsall, Bates characterised his colleague as key in helping the market understand the opportunity around IT recycling and reuse.
"Andy has been helping the market see the opportunity here for a long time, and is very well connected and a real advocate of sustainability. He's a very good public speaker and is therefore very good at getting the message across," Bates said.
"We're now trying to build a business that can scale. We're on a high growth trajectory and with that comes the need to make sure the way we grow is efficient. That requires a full business strategy, and that's why I'm here."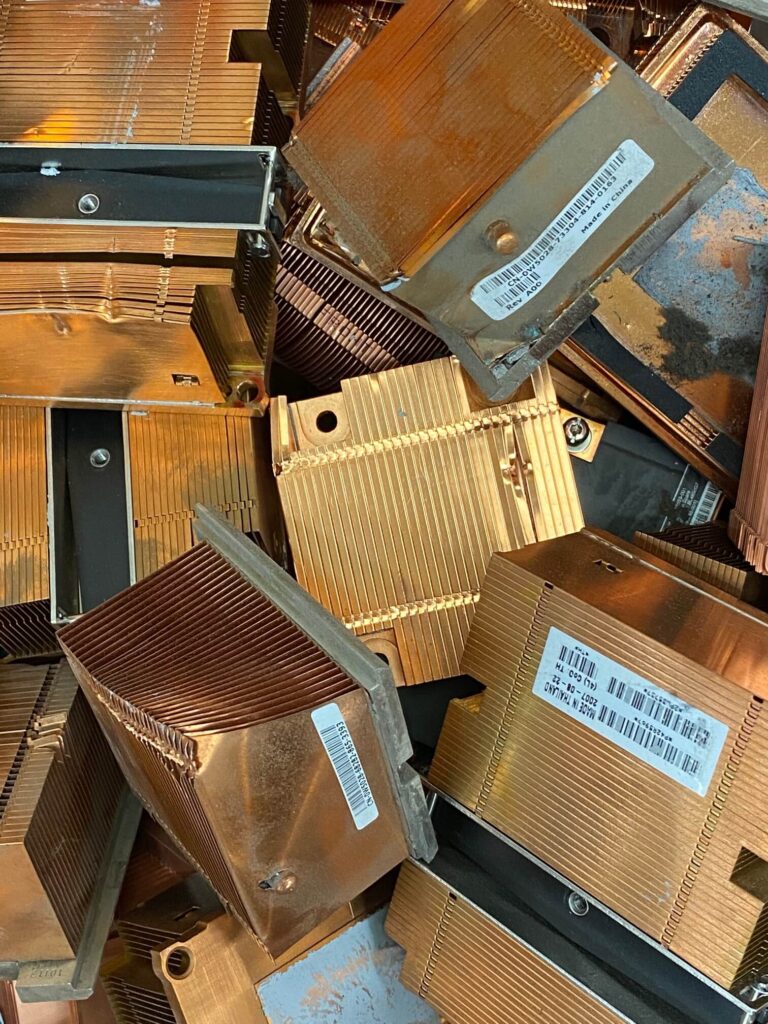 Bates described the opportunity for Bury St Edmunds-based N2S as "vast".
"I think that most of our competitors are operating in quite a narrow way. From a recycling point of view, we don't treat product as scrap. We treat it as if it is precious metal recovery, and therefore the processes we use are circular and avoid waste," he said.
"Our job is to make sure we're working with the big OEMs to help them think about how the reuse or recovery of technology is part of their go-to-market strategy through their channel. And also with their end users, so that when we have a relationship with channel partners, we're not hiving off their business – we're actually bringing customers to them."