Misco and Teqex are among the new faces that have made the cut for a new £12bn public sector IT mega framework.
Technology Products and Associated Services (TePAS) 2 replaces not only TePAS, but also the adjacent Education Technology and Technology Online Purchasing Content frameworks.
The 172 successful bidders were notified today that their contracts had been awarded following a 10-day standstill period.
With an estimated purse of £12bn, the framework is expected to go live on 31 October and run for an initial term of 30 months (with the option to extend by a further 18 months.
According to a full list of suppliers seen by IT Channel Oxygen, TePAS 2 features a number of new faces that had not tasted success on any of its predecessor frameworks.
Some of the industry's largest names, meanwhile, seemingly failed to make the grade in some of the biggest Lots (see list of successful suppliers at the bottom).
'This is massive for us'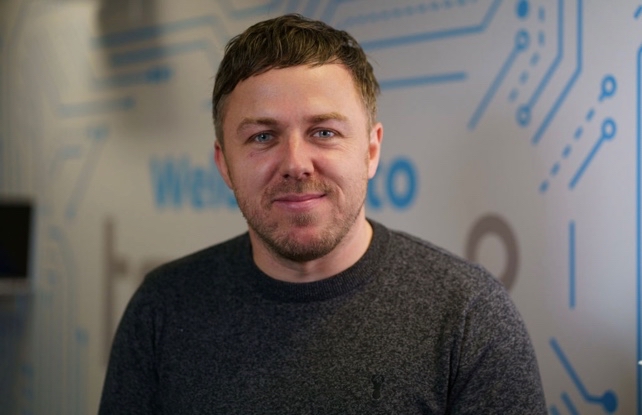 Talking to IT Channel Oxygen, Dean Mason, Managing Director of Teqex (pictured above), dubbed the Manchester-based reseller's inclusion in 5 of the 8 Lots – including the £2.8bn Lot 2 covering hardware – as "massive for us".
"It means we're competing with the big boys. Pretty much every supplier [in Lot 2] is in the top 100," he said.
"We already do a lot of public sector business – it's around 75% of our business – but this makes us even stronger."
'A game changer'
It is also the first time Misco has made a Technology Products framework in its new guise, Group Sales Director Lee Dutton confirmed to IT Channel Oxygen.
"It's a game changer for us," Dutton (pictured below) said.
"It feels like we're back to where we belong."
He added: "You can't really build a public sector business unless you're on frameworks, because as soon as you reach threshold value you just lose the business.
"My journey in the last three years has been to prepare the business to be successful on these frameworks. We're now on three or four large ones, which gives us the opportunity to properly invest in public sector and grow that side of the business."
Dutton added: "It's good to see some names you wouldn't know or expect to be there on it. It shows it's quite a vibrant channel that smaller players are able to get on and compete with the big boys."
£12bn breakdown
Run by Crown Commercial Service, TePAS 2 is aimed at central government departments and all other UK public sector bodies.
It is divided into 8 Lots, namely Hardware and Software and Associated Services (estimated total value of £2.4bn), Hardware (£2.8bn), Software (£4bn), Information Assured Technology (£1bn), Health and Social Care Technology (£500m), Education Technology (£600m), Sustainability and Circular IT (£300m) and Technology Catalogue (£400m).
In its annual report, Crown Commercial Service said it increased its total spend through its commercial agreements to over £30bn in 2022/23, up from £12.4bn seven years previously.
SCC was among those broadcasting its success on the framework earlier today (see below).
In a statement to IT Channel Oxygen, a Crown Commercial Service representative said: "The new agreement aims to encompass the full market offering to further improve upon our "one stop shop" framework strategy combined with a much stronger focus on sustainability.
"This will support the public sector to drive efficiency and continue to work towards their carbon net zero targets."
Lot 1 – Hardware and Software and Associated Services (£2.4bn)
Akhter Computers Limited
Boxxe Limited trading as boxxe

British Telecommunications plc trading as BT plc, BT, EE

CDW Limited

Centerprise International Limited

Daisy Corporate Services Trading Limited trading as Daisy Corporate Services

Dell Corporation Limited trading as Dell Corporation Limited, Dell, Dell Technologies
European Electronique Ltd trading as European Electronique
Hewlett-Packard Limited trading as HPE

Insight Direct (UK) Ltd

MTI Technology Ltd

Phoenix Software Ltd trading as Phoenix Software

Specialist Computer Centres (SCC) Plc 

Ultima Business Solutions Ltd trading as Ultima Business Solutions

Virgin Media Business Limited trading as Virgin Media O2 Business (VMO2)

XMA Limited
Lot 2 – Hardware (£2.8bn)
Academia Ltd
Akhter Computers Limited
Bechtle Direct Ltd
Boxxe Limited trading as boxxe
British Telecommunications plc trading as BT plc, BT, EE
CDW Limited
Centerprise International Limited
Complete IT Systems Ltd trading as Complete IT
Computacenter (UK) Limited trading as Computacenter
Dell Corporation Limited trading as Dell Corporation Limited, Dell, Dell Technologies
DESK TOP PUBLISHING MICRO SYSTEMS LIMITED trading as DTP Group
Fujitsu Services Limited trading as Fujitsu; Fujitsu Services Limited
Getech Ltd
Hewlett-Packard Limited trading as HPE
HP Inc UK Limited
Jigsaw Systems Limited trading as Jigsaw24
Kingsfield Computer Products Limited trading as Kingsfield
Misco Technologies Ltd trading as Misco
MTI Technology Limited
Pacific Computers Limited
Phoenix Software Ltd trading as Phoenix Software
Probrand Limited trading as Proband
Pure Data Solutions Limited
Redpalm Technology Services Ltd
Specialist Computer Centres (SCC) Plc
Techbuyer Ltd
Telefónica Tech Northern Ireland Ltd
Teqex Ltd
Total Computer Networks Ltd
Trams Limited trading as Trams | Econocom
Transputec Ltd
Ultima Business Solutions Ltd trading as Ultima Business Solutions
VOHKUS LIMITED
XMA Limited
Lot 3 – Software (£4bn)
Academia Ltd

Akhter Computers Limited

Annodata Limited trading as Annodata (part of the Kyocera Group)
ATOS IT SERVICES UK LIMITED 

Bechtle Direct Ltd

Boxxe Limited trading as boxxe
British Telecommunications plc trading as BT plc, BT, EE
Bytes Software Services Ltd

Capita Business Services Limited

CCS Media Limited

CDW Limited

Centerprise International Limited

Complete IT Systems Ltd trading as Complete IT

Computacenter (UK) Limited trading as Computacenter

Concero UK Ltd trading as Concero Education Technology

Crayon Limited

Daisy Corporate Services Trading Limited trading as Daisy Corporate Services 

Dell Corporation Limited trading as Dell Corporation Limited, Dell, Dell Technologies

DESK TOP PUBLISHING MICRO SYSTEMS LIMITED trading as DTP Group

DSI Technology Services Ltd

European Electronique Ltd trading as European Electronique

GBM Digital Technologies Limited trading as Sync

GCI Network Solutions Limited trading as Nasstar

Getech Ltd

Hewlett-Packard Limited trading as HPE

Insight Direct (UK) Ltd

MTI Technology Limited
Phoenix Software Ltd trading as Phoenix Software
Probrand Limited trading as Proband

Redpalm Technology Services Ltd

Softcat Plc

SoftwareONE UK Ltd

Specialist Computer Centres (SCC) Plc 

Storm Technologies Limited

Sumillion Limited

Telefónica Tech Northern Ireland Ltd

Total Computer Networks Ltd

Trams Limited trading as Trams | Econocom

Transputec Ltd

Trustmarque Solutions Limited trading as Trustmarque
Ultima Business Solutions Ltd trading as Ultima Business Solutions





Virgin Media Business Limited trading as Virgin Media O2 Business (VMO2)

XMA Limited
Lot 4 – Information Assured Technology (£1bn)
Akhter Computers Limited

Boxxe Limited trading as boxxe

British Telecommunications plc trading as BT plc, BT, EE

CDW Limited

Centerprise International Limited

Computacenter (UK) Limited trading as Computacenter

Fujitsu Services Limited trading as Fujitsu; Fujitsu Services Limited

Hewlett-Packard Limited trading as HPE

Insight Direct (UK) Ltd

Phoenix Software Ltd trading as Phoenix Software

Softcat Plc

Specialist Computer Centres (SCC) Plc 

Stone Technologies Ltd

Ultima Business Solutions Ltd trading as Ultima Business Solutions

XMA Limited
Lot 5 – Health and Social Care Technology (£500m)
ABTEC COMPUTER SOLUTIONS LTD 

Academia Ltd

Akhter Computers Limited

Ballicom Limited
Bechtle Direct Ltd

Block Solutions Ltd

Boxxe Limited trading as boxxe

British Telecommunications plc trading as BT plc, BT, EE

Bytes Software Services Ltd

Capita Business Services Limited

CCS Media Limited

CDW Limited

Computacenter (UK) Limited trading as Computacenter

Dell Corporation Limited trading as Dell Corporation Limited, Dell, Dell Technologies

Digital Devices Ltd trading as Digital Devices

European Electronique Ltd trading as European Electronique

Eurostar Global Electronics Ltd

Health Systems Support Limited trading as Health Support Systems Ltd

HYPER TALENT SOLUTIONS LTD

Insight Direct (UK) Ltd

Jigsaw Systems Limited trading as Jigsaw24
Kingsfield Computer Products Limited trading as Kingsfield

Phoenix Software Ltd trading as Phoenix Software

RecycleIT Now Ltd trading as RecycleIT

SERVITA PROFESSIONAL SERVICES (UK) LIMITED

Softcat Plc

Specialist Computer Centres (SCC) Plc

Stone Technologies Ltd

Telefónica Tech Northern Ireland Ltd

Teqex Ltd

Trustco Plc

Ultima Business Solutions Ltd trading as Ultima Business Solutions

VOHKUS LIMITED

XMA Limited
Lot 6 – Education Technology (£600m)
Academia Ltd

Akhter Computers Limited

Ballicom Limited

Bechtle Direct Ltd

Beebug Ltd 

Boxxe Limited trading as boxxe

British Telecommunications plc trading as BT plc, BT, EE

Capita Business Services Limited

CCS Media Limited

CDW Limited

Centerprise International Limited

Cistor Ltd

Computacenter (UK) Limited trading as Computacenter

Computeam Ltd

Concero UK Ltd trading as Concero Education Technology

Dataspire Solutions Ltd. trading as Dataspire

Dell Corporation Limited trading as Dell Corporation Limited, Dell, Dell Technologies

Ergo Computing UK Ltd

European Electronique Ltd trading as European Electronique

Fujitsu Services Limited trading as Fujitsu; Fujitsu Services Limited

GBM Digital Technologies Limited trading as Sync

Getech Ltd

ICT EDUCATIONAL SERVICES LTD trading as ICT Education Services

ICT4 Limited

Insight Direct (UK) Ltd

Jigsaw Systems Limited trading as Jigsaw24

Medhurst Communications Limited

Micro Computer Consultants Limited trading as MCC Digital Ltd

Misco Technologies Ltd trading as Misco

Nexus Associates (ICT) Limited

Novatia Services Limited trading as Novatia

NS Optimum Limited

Odyssey Education

Pacific Computers Limited

Phoenix Software Ltd trading as Phoenix Software

Probrand Limited trading as Proband

Rapid IT Recycling Limited

RM Education Ltd

Softcat Plc

Specialist Computer Centres (SCC) Plc 

Stone Technologies Ltd





Teqex Ltd

The Digital Garage Group Limited trading as Digital Garage

The DMS Digital Group Ltd (DMS) trading as The DMS Digital Group

Total Computer Networks Ltd

Trams Limited trading as Trams | Econocom

Trustmarque Solutions Limited trading as Trustmarque

Turn IT on Ltd

Ultima Business Solutions Ltd trading as Ultima Business Solutions
XMA Limited
Lot 7 – Sustainability and Circular IT (£300m)
Academia Ltd
ACS Technology Group Ltd
ASECCA
ATOS IT SERVICES UK LIMITED
Bechtle Direct Ltd
Boxxe Limited trading as boxxe
Bytes Software Services Ltd
CCS Media Limited
CDW Limited
Centerprise International Limited
Cistor Ltd
Computacenter (UK) Limited trading as Computacenter
Daisy Corporate Services Trading Limited trading as Daisy Corporate Services
Dell Corporation Limited trading as Dell Corporation Limited, Dell, Dell Technologies
Eurostar Global Electronics Ltd
Gigacycle Ltd
Hewlett-Packard Limited trading as HPE
Insight Direct (UK) Ltd
Inventory Management Europe Limited
Iron Mountain (UK) PLC
Kingsfield Computer Products Limited trading as Kingsfield
Lyreco UK Limited trading as Lyreco
Network 2 Supplies Ltd
Phoenix Software Ltd trading as Phoenix Software
Recommerce Ltd trading as Recomm
RecycleIT Now Ltd trading as RecycleIT
SHI CORPORATION UK LIMITED trading as SHI UK
Softcat Plc
Specialist Computer Centres (SCC) Plc
Stone Technologies Ltd
Storm Technologies Limited
Sumillion Limited
Techbuyer Ltd
Telefónica Tech Northern Ireland Ltd
Teqex Ltd
tier1 Asset Management Ltd
Total Computer Networks Ltd
Ultima Business Solutions Ltd trading as Ultima Business Solutions
Vyta Secure Ltd
XMA Limited
Lot 8 – Technology Catalogue (£400m)
All 172 suppliers above