The incoming CEO of Kainos Software has revealed his two big generative AI bets following the Microsoft partner's £10m investment in the burgeoning technology area.
Talking to IT Channel Oxygen, Russell Sloan said Kainos will be using generative AI both to remove or speed up mundane tasks internally, and to help customers do things "you never would have imagined would be possible".
The digital transformation specialist last week announced it is investing £10m in the "advancement and scaling" of generative AI, a market Canalys forecasts will be a $15.4bn opportunity for the partner ecosystem this year (rising to $158.6bn by 2028).
Sloan, who currently heads up Kainos' Digital Services business, will take over from current CEO Brendan Mooney on 21 September.
The new funding will help the £375m-revenue firm train more than 1,000 of its staff in AI tooling and Copilots.
Two big bets
Canalys pinpointed AI services and AI software development as the two largest new revenue opportunities for the channel ecosystem when it comes to generative AI.
Talking to IT Channel Oxygen, Sloan said he saw two big generative AI opportunities relating to Kainos' staff and customers, respectively.
"There are a lot of figures bandied about. I saw a recent McKinsey report talking about generative AI being worth between $2.6tn and $4.4tn annually to the global economy – so the figures are just astounding," he said.
"There's definitely an efficiency gain," Sloan said of the first opportunity.
"When you look at the things you can do with generative AI and around Copilots – particularly Azure Copilot and Github Copilot – there's definitely a piece where we can get through more by removing some of the mundane tasks and manual building of code.
"This would allow the tasks to be completed more quickly and drive better value to allow our staff to focus on the higher-value tasks for customers."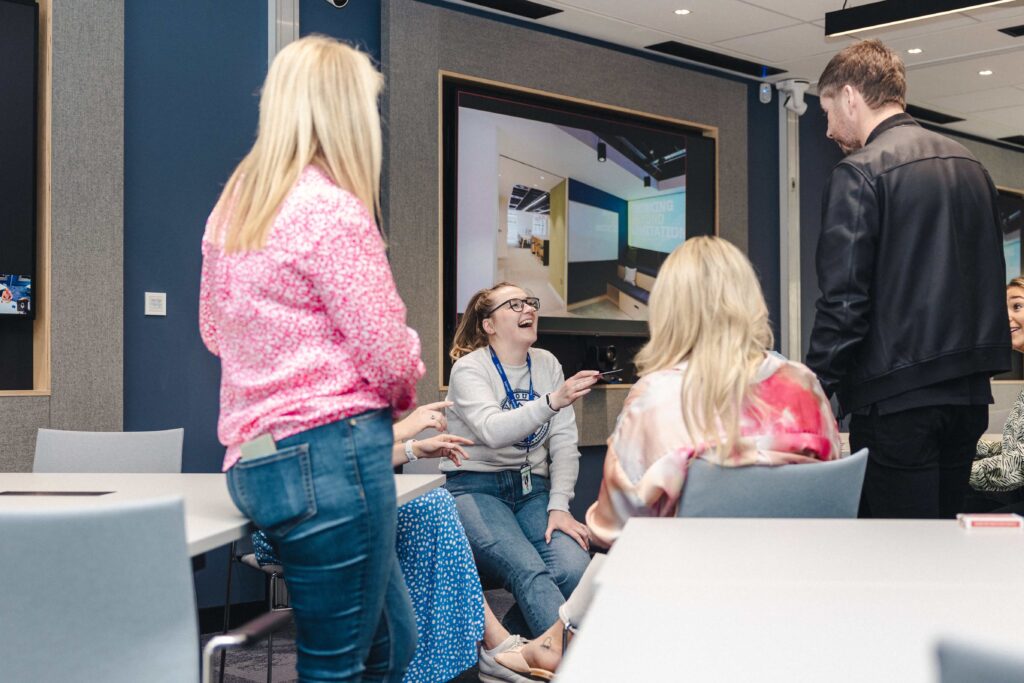 On the second opportunity, Sloan said that Kainos is already involved with some proof of concepts where "we can do some things you never imagined would be possible".
"We have a proof of concept with a customer who does manual inspections," he said.
"Normally at the end of the manual inspection a person would have to complete a fairly well-structured form saying what passed and failed.
"The process we've completed allows the person completing the inspection to record notes on their phone using natural language processing. It takes the meaning and context out of that and informs a complete report at the end of it, rather than forcing the person to go back and complete the form."
"AI is not going to take our jobs"
Ensuring the ethical use of AI is a "key focus" for Kainos, which established its data ethicist capability in 2022. On top of the staff investment, Kainos is boosting its funding of academic research institutes to "ensure the deployment of this exciting technology is undertaken in an ethical and responsible way".
While Rishi Sunak is eager to signal that the UK is open for business when it comes to generative AI, is the UK's more open approach than some other countries a cause for concern?
"It's interesting, as Rishi Sunak has also come out as a strong advocate for regulation around generative AI as well," Sloan replied.
"Even the CEO of [ChatGPT developer] OpenAI itself is calling for more regulations – so I think it's inevitable that that will come in at some point. In my opinion it needs to be more of a global than country-to-country standard."
Sloan stressed that there are several other risks around generative AI that the LSE-listed, Belfast-based firm is striving to address.
"There's the security risk around it. If you look at some of the public language modules, when you put your data in it it becomes open sourced and there are a number of high-profile cases where people have fallen foul of that," he said.
"But also just thinking about bias creeping into either the data that you're basing the models on, or the models themselves – that's a real risk.
"We established data ethics as part of the organisation, and I think it's very important that the data function is included as part of our solutions.
"It's easy to take the outputs from generative AI as being 100% correct, when typically they're not. They may get you 40%, 60%, 80% of the way there, but you still need to check that – and that's where the human-in-the loop aspect is really important."
Sloan was quick to rebuff suggestions that generative AI is a threat to internal jobs.
"People understand that generative AI is not going to take our jobs," he said.
"A well-trained software engineer with generative AI is more of a threat, so that's why we're investing and training up our own staff in this space."