The higher cost of money and a mismatch in buyer and seller expectations has fuelled a 60% plunge in global channel M&A in 2023.
That's according to Canalys, which expects the number of M&A transactions in the channel to close at 400 this year, down from over 1,000 in 2022.
Forecast no of channel M&A transactions in 2024
No of channel M&A transactions in 2023
Drawn by the predictability offered by managed services and continued growth of the channel during a period of upheaval, PE investors have flooded into the industry in recent years.
But they backed just 22% of channel deals in the first half of 2023, down from 27% in 2022, Wee said.
"The growth in M&A activity over the last few years has been driven by private equity investors," she said.
"But in an era of high interest rates… private equity has slowed their investments in the channel."
'We're in a disjointed valuation market'
It is currently neither a buyers' nor a sellers' market, Wee asserted, with SoftwareOne's recent decision to snub Bain Capital's $3.2bn offer a prime example of the mismatch between buyer and seller expectations that currently exists.
"We are currently in a disjointed valuation market," she said.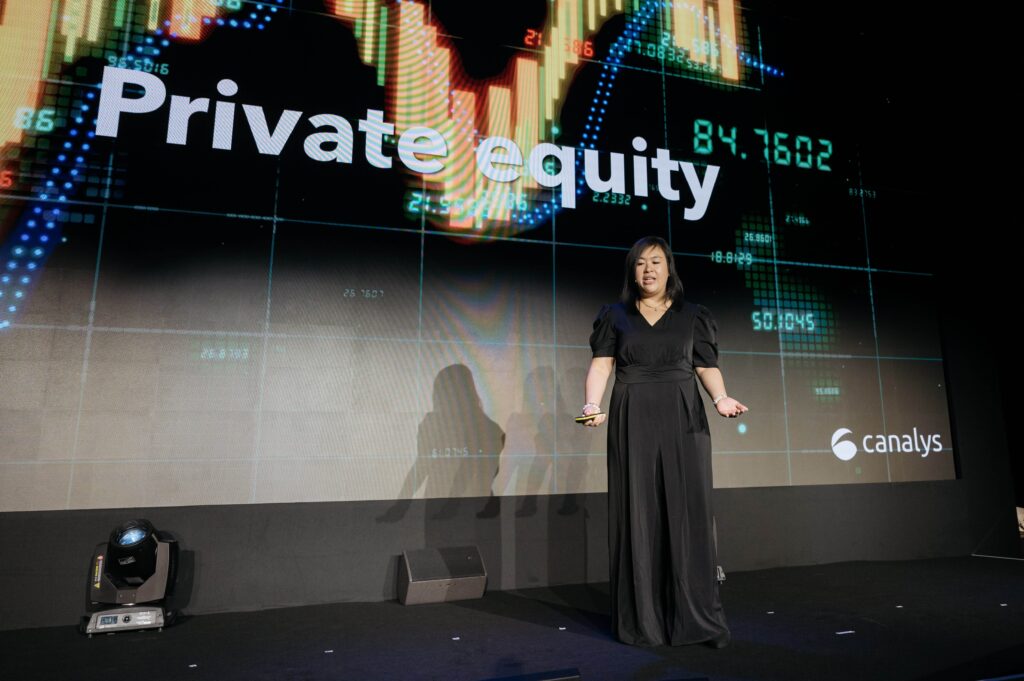 Wee urged business owners to use this period to add capabilities organically.
"It's a good time to get skilled," she said.
"The channel is healthy. It's a good time to build up your business and gain new skills and capabilities," she said.
"You could invest in some of the most sought-after areas like cyber-security, FinOps, deep learning, or building up a managed services practice or AI practice. Some of you might be thinking about retirement – I'm sure not that many of you – so get ready for if and when you want to be acquired."
Channel M&A levels will stabilise in 2024 before bouncing back in 2025, Wee predicted.
"Good, growing, profitable businesses will still be in demand, as [they have] predictability and stability – and if interest rates come down there should be an [upturn] in channel M&A," she said.