The channel is "doing incredibly well in what is a difficult situation", Canalys CEO Steve Brazier asserted in his opening keynote at Canalys Forums EMEA 2023.
Against a backdrop of high interest rates, channel partners are continuing to outgrow the market as the vendors they carry shift more business their way, Brazier said.
The top European channel partners Canalys tracks grew their collective sales 15% in the first half, compared with the 4% collective sales decline registered by the so-called 'tech titans' such as Microsoft, Dell, HP, HPE and Lenovo.
'I hope you can spot the trend'
Drawing a parallel in the consumer world with Peloton, which has recently opted to close its own shops and expand its network of third-party partners, Brazier predicted that vendors will continue to gravitate towards the channel due to the economic downturn.
"Dell decided to bring storage to partners; IBM has announced it's going to drive its software business from 40% through the channel to 80% through the channel; Rapid7 has made layoffs and reoriented its business around MSPs," Brazier said.
"I hope you can spot the trend."
"What does the channel do? It expands the market for vendors. And that's mainly why you get signed up," Brazier told the audience of partners assembled at the Barcelona event this morning.
"But what we also see in these difficult economic times is that it's cheaper to sell through the channel than to do it all yourself. And that's why we will see more and more companies switch to the channel."
Brazier said the growth in public sector and military expenditure, the need for companies to maintain their IT systems even if they're not buying new equipment, the boost from the backlog in infrastructure and the strength of the software market all helped partners in H1.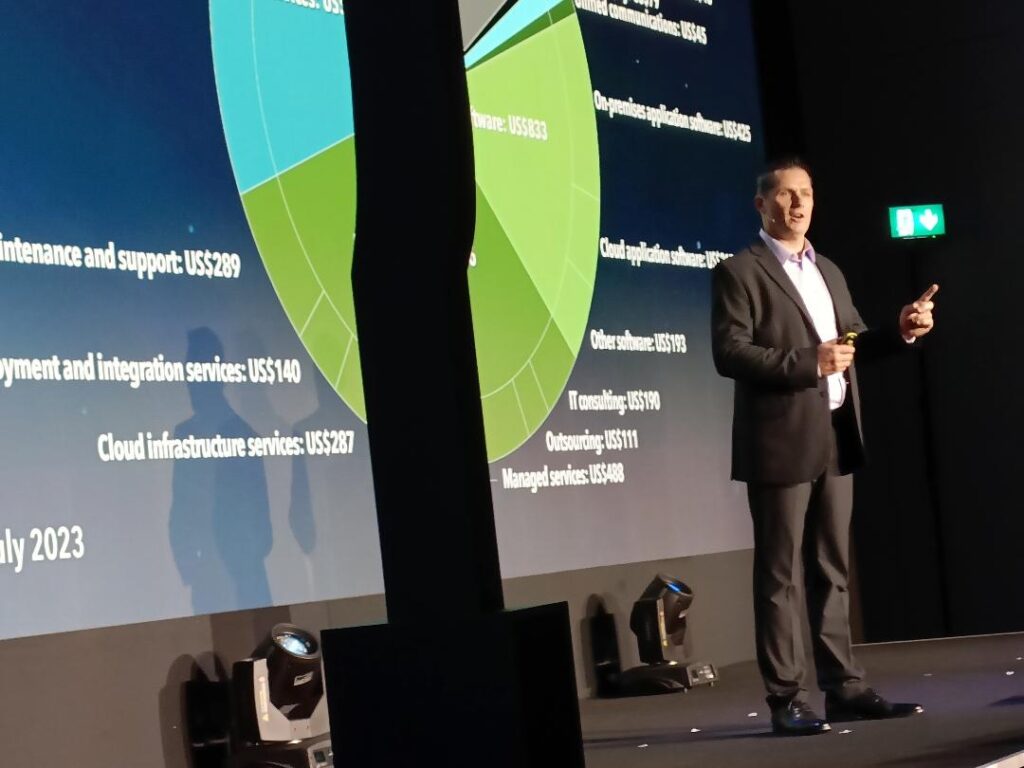 Canalys Chief Analyst Jay McBain (pictured), meanwhile, talked about the need for partners to become more specialised in what they offer in the future.
"The channel used to be all things to all people all of the time, because if you didn't check every box there was a risk that you wouldn't show up on the partner locator" McBain said.
"Nowadays there is an alternate risk – that you're not going to show up specialised enough. if you're not serving a marketing buyer at a mid-sized bank in norther Scotland for a very particular outcome, you may get missed. And not only on what the future partner locators are, but also GenAI is going to miss you as well."
The next generation of buyers will also increasingly be looking to work with an ecosystem of specialised partners, McBain added.
"You'll never hear a millennial say they want one throat to choke," he said.
'It wont take much for the PE business to be in trouble'
The fact that money is no longer cheap has caused "a cataclysm of changes" throughout the industry, however, Brazier cautioned.
"We should be prepared to maintain our businesses in a high-interest rate scenario for at least the next 12 months, and possibly longer than that," Brazier said.
The high interest rate environment has made it hard for companies to raise money and made the cost of inventory "a very serious issue", Brazier said.
Private equity houses that have invested in the channel in their droves are also now under pressure, he warned.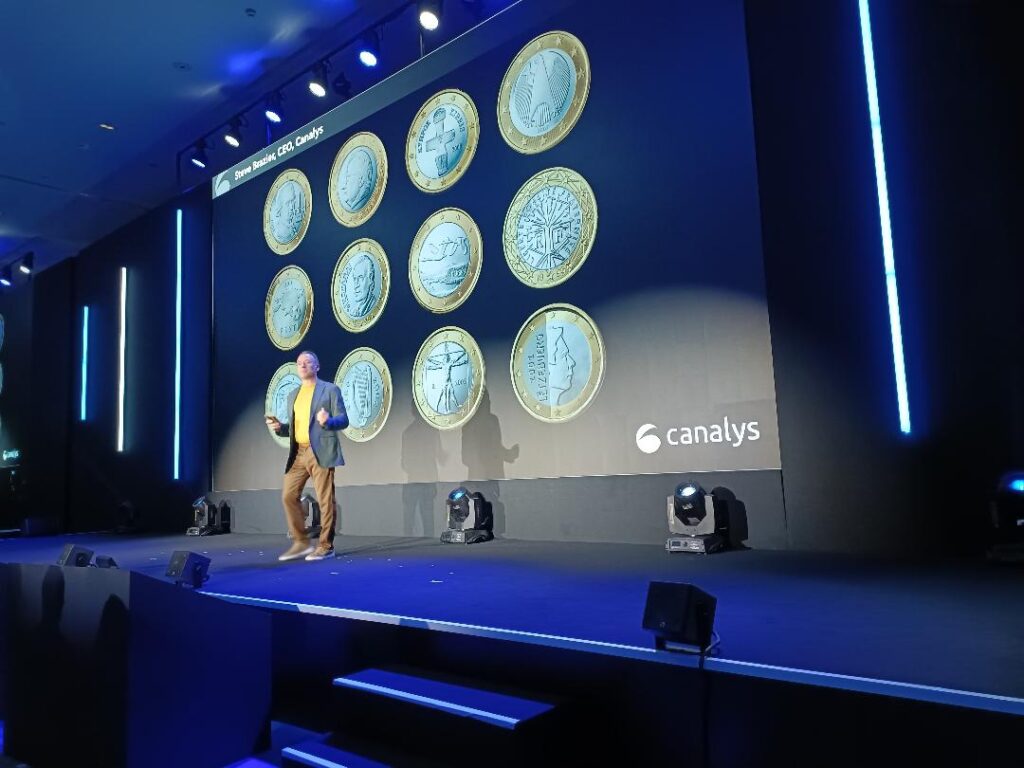 "It won't take much to drive those valuations down, and then suddenly the PE business is in trouble," Brazier said.
Brazier predicted that the tech titans will return to growth in April 2024.
"We under-called the growth of the industry during the pandemic, and we also under-called the slowdown post pandemic. At some point, economics will change because when companies start to get into trouble they lack business and they cut prices, and we stop the inflation cycle – but we're not there yet," he said.