This month's Oxygen IT Solutions Provider of the Month, Sumillion, employs more women than men, donates 10% of its profits to charity and has a super-hero themed office.
It is also gunning for £100m revenue.
We caught up with Sumillion Director David Manners to find out about more about the reseller's growth plans, which competitor he admires, and which big trend he believes the channel is missing…
Hi David. You're holding a 'Sustainable Tech Fest' this month (see more here). To what extent is sustainability a topic Sumillion leads on when pitching IT solutions to customers?
For us it's our number one subject but not for any greenwashing purposes. We are genuinely looking to create lasting change to the IT industry and the world and work with our customers to help their organisation become more sustainable.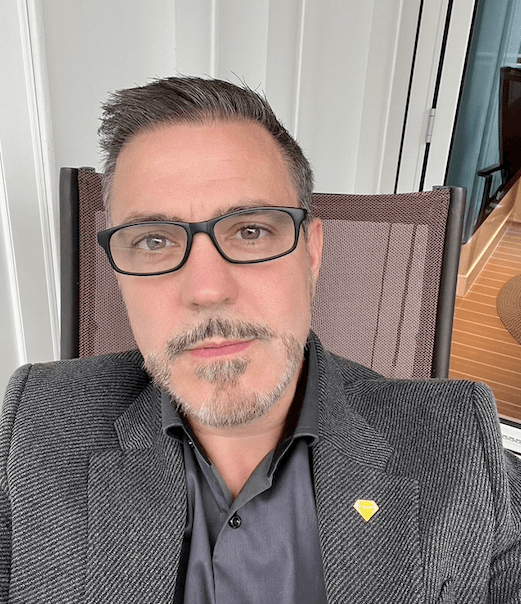 What were the origins of Sumillion, and how large is the firm today?
After selling my shares in Vohkus I thought I escaped the industry but actually it was my son Thomas that encouraged me to come back in. 
However, we have been on a mission from the very start to be completely different from what the industry has ever seen before. We pride ourselves on being the most diverse and ethical reseller and the only one who donates 10% of our profits to charity and we want to lead the way when it comes to sustainability. 
We are looking to grow to £30m next FY and have long-term plans to grow organically to £100m and well beyond!
Who are your key vendors, and where is the balance of your business when it comes to customer size and vertical?
The usual suspects of Lenovo, HP, Dell, Cisco and Microsoft take up a big percentage of what we do. But as a total solutions provider we position ourselves as vendor agnostic and do our best to look at finding the right solutions for our customers. Customer size ranges from mid market to corporate and this is split pretty evenly across all verticals.
You've gone all-out on making your office an attractive environment for employees. What is your office vs WFH policy?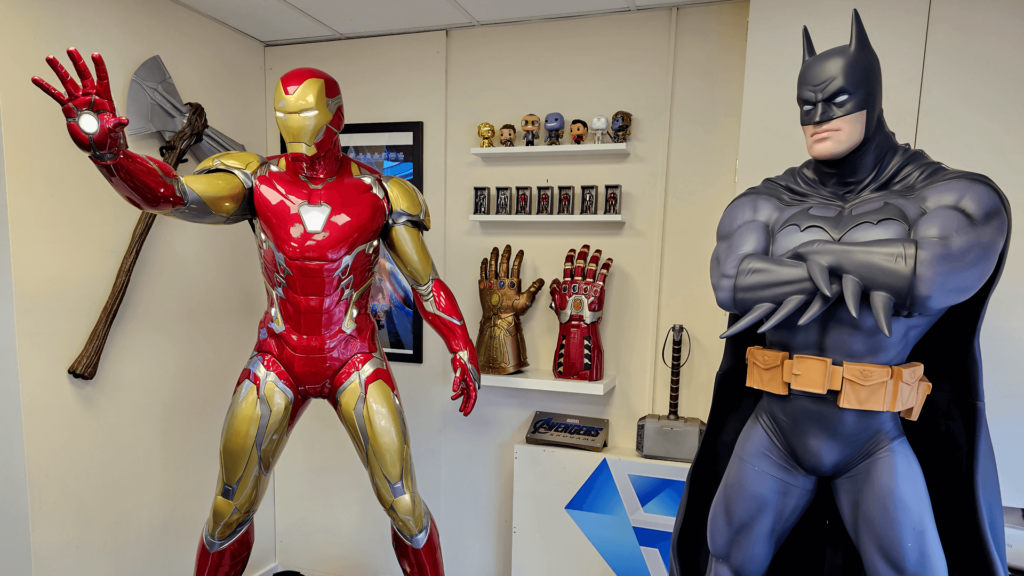 We are a big believer in collaboration and working together and we feel this is best achieved by working together in the office. Of course, we have full WFH capabilities and staff often will WFH to cover appointments and special deliveries but in general moral is greater by us physically working together. 
However, if you do want your staff to come to the office then you cannot just give them a desk and that's why we are committed to providing half or our space to staff wellbeing including a 24/7 gym, yoga/meditation room/ pool room/ table tennis/ps5 room, bar and so much more.
We have a super hero-themed offices with full size statues of Superman, Batman, Wonder Woman and Iron Man etc.
Besides sustainability, how is Sumillion different from other IT solutions providers?
Too many reasons to list and we wouldn't reveal all our secrets, but we are immensely proud that less than 50% of our staff are male. We are the only reseller who work so closely on charity.
We exclusively recruit organically from outside the industry and hire people based on their personalities and life outcomes rather than just looking at how much business they can bring with them. And we also are proud to have our own wellbeing manager whose sole job is to look at ways to improve the environment for our staff.
2023 will have been a successful year for Sumillion if…
We continue to care about the world and everyone in it.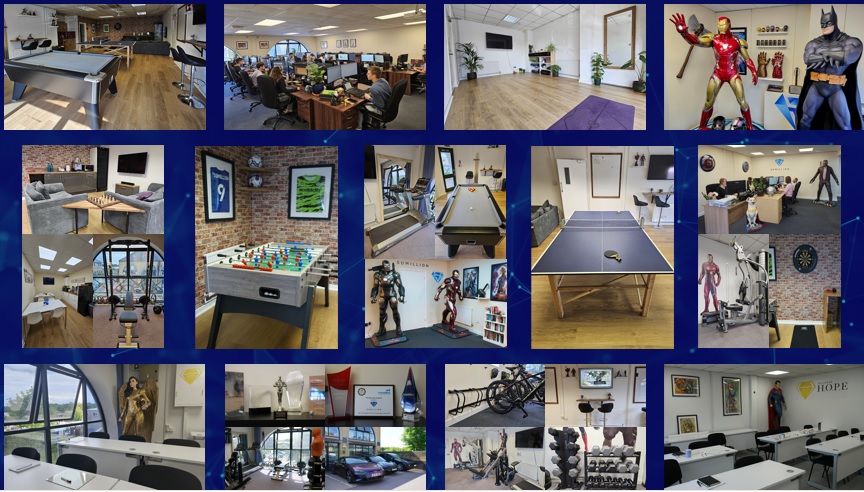 Which competitor do you respect the most?
Softcat really set the original benchmark on how to grow organically whilst still having a strong net-profit business. They have consistently grown year on year to become number one, so it would feel it's unfair to mention anyone else.
What are your ambitions for Sumillion over the next few years?
Organic growth, new offices, help improve the world, new staff and lots of fun!
Most vendors have downsized in 2023. How has the tough economic backdrop impacted partners like Sumillion?
We are a business built on proactive effort and hard work so for us we have seen no impact. We are winning new customers on a daily basis and growing our relationships with existing clients.
Name an industry trend not enough people are talking about…
Kinda sustainability but I feel this is an unfair question. It easy to talk about things but not so easy to implement real lasting positive change and that's exactly what Sumillion are doing!