The CEO of Westcon and Logicalis parent Datatec was upbeat this morning as he unveiled a "solid" set of numbers for its first half ending 31 August 2024.
Here we round up the four biggest talking points from the results…
1) There's fortune in network and security focus
As recent financial results from the likes of ePlus have shown, networking and security-focused IT providers have been largely insulated from the tech downturn.
Datatec confirmed the trend as it posted a 15% year-on-year hike in revenues for the first half of its fiscal 2024 (ending 31 August).
Distribution arm Westcon International's (AKA Westcon-Comstor) contribution rose 15% to $1.85bn, while Logicalis International and Logicalis Latin America's hauls swelled 12% and 20% to $645m and $263m, respectively.
Datatec's overall top line expanded by 15% to $2.76bn. This was more than matched at the bottom line, as group EBITDA rocketed 39% to $80.6m.
Both its brands are enormous Cisco partners and operate slap bang in the networking and security space (although Logicalis is also a powerful datacentre player).
This is a far cry from the low/no growth registered by peers with more of a focus on the device market. The world's largest IT reseller, CDW, for instance, saw its revenues fall 8.5% to $5.63bn in its most recent quarter, while the world's largest IT distributor, TD Synnex, saw its fiscal Q3 top line slide 9.1% to $14bn.
Datatec's first-half performance benefited from the "continuing trends in networking and cybersecurity", CEO Jens Montanana agreed.
He characterised it as a "strong operational performance".
2) Product backlog unblocked
Anyone looking for evidence of how dramatically the industry's supply chain woes have eased need look no further than Datatec's clearance of its product backlog.
Westcon-Comstor ended its H1 with a product backlog of $570m, down from $965m a year earlier and $768m at the end of February.
Improving supplier lead times resulted in a 17% fall in product backlog over the previous 12 months for Logicalis, meanwhile. It ended the period sitting on a $244m backlog, compared with $293m a year earlier.
3) Skin in the game for Logicalis and Westcon leaders
Two years ago, South Africa-based Datatec launched a strategic review to "unlock shareholder value", arguing that it was undervalued by the market.
A research report at the time noted that the group was trading "substantially below its peer group" at a 2.8x EV/EBITDA. This contrasts with the 15.8x EV/EBITDA multiple for which Telefonica Tech acquired Cancom's UK and Ireland operations in July 2021, it pointed out.
Having disposed of small analyst arm Analysis Mason in September 2022, Datatec said it is not yet done on its strategic review.
To this end, the group rolled out new management incentive plans for Logicalis International and Westcon-Comstor in March 2023 and September 2023, respectively.
"These management incentive plans focus on maximising shareholder value by engaging key management in the businesses as shareholders with their own money invested alongside Datatec," the firm explained.
"Their investment can only be realised at the same time as Datatec through future value realisation events and the executive directors of Datatec do not participate in these incentive plans."
4) Westcon given pat on head
Montanana branded Logicalis Latin America's performance as "much improved" and Logicalis International's as "strong".
He reserved his highest praised for Cisco and Check Point distributor Westcon-Comstor, dubbing its performance "excellent".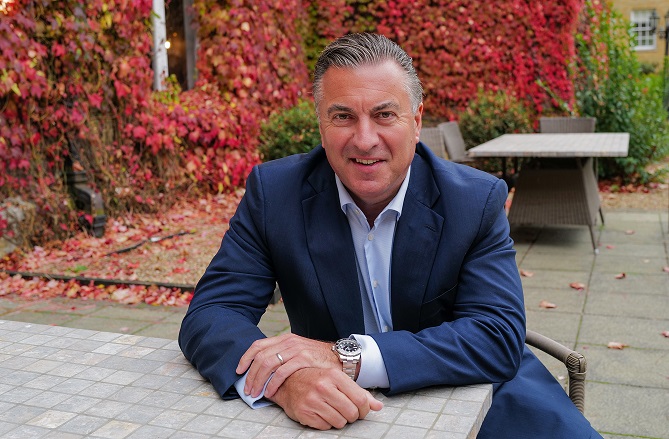 In a separate statement, Westcon-Comstor revealed that software and services-based revenues now account for 45% of its total top line (growing 17% year on year).
The distributor, which counts TD Synnex as a minority shareholder, drew 60% of its H1 sales from Europe, 26% from AsiaPac and 13% from MEA.
"These results illustrate our ongoing ability to deliver solid, double-digit growth against a challenging macroeconomic backdrop, driven by our digital leadership within technology distribution and unique data-driven approach," said Westcon-Comstor CEO David Grant.
"Looking ahead, our shift to software and services means we are ideally placed to thrive in the subscription-based, everything-as-a-service platform economy of the future."