Ofcom has revealed the three things it is "most concerned about" when it comes to AWS and Microsoft's UK cloud dominance, as it referred the market to the Competition and Markets Authority (CMA).
The CMA will now carry out an investigation of the UK public cloud infrastructure services market following the conclusion of Ofcom's study, which kicked off in October 2022.
Pegging AWS and Azure's combined UK marketshare at 70-80%, Ofcom said it had identified three market features it said can make it "challenging for some customers to switch or use multiple cloud providers", namely (and to quote Ofcom directly):
Egress fees. These are the charges that customers pay to transfer their data out of a cloud and the hyperscalers set them at significantly higher rates than other providers. The cost of egress fees can discourage customers from using services from more than one cloud provider or to switch to an alternative provider.
Technical barriers to interoperability and portability. These can result in customers needing to put additional effort into reconfiguring their data and applications so they can work on different clouds. This makes it more difficult to combine different services across cloud providers or to change provider.
Committed spend discounts. These can benefit customers by reducing their costs, but the way these discounts are structured can incentivise customers to use a single hyperscaler for all or most of their cloud needs, even when better quality alternatives are available.
Fergal Farragher, Ofcom's Director responsible for the Market Study, characterised the cloud as "the foundation of our digital economy".
"Some UK businesses have told us they're concerned about it being too difficult to switch or mix and match cloud provider, and it's not clear that competition is working well," he said.
"So, we're referring the market to the CMA for further scrutiny, to make sure business customers continue to benefit from cloud services."
Industry viewpoint
In a comment piece that appeared on IT Channel Oxygen last week, former UKCloud Commercial Director Nicky Stewart (pictured below) argued that the UK is continuing to "sleepwalk" into growing dependency on just two providers.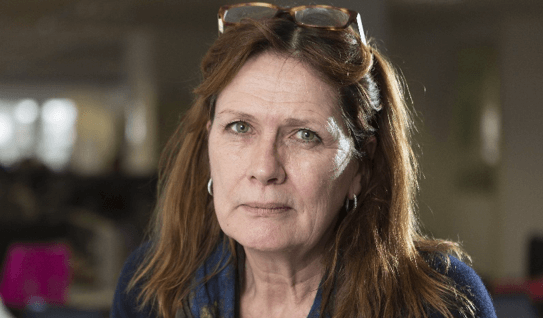 In a LinkedIn post today, Stewart argued that AWS and Azure have "been partying in the cloud at our expense for too long".
Ofcom did temper its assessment by acknowledging that "competitive market forces are delivering benefits to customers – especially where providers are competing to attract new customers – in the form of innovative products and discounts".
Commenting on the condition of anonymity, the boss of one international Microsoft partner present at this week's Canalys Forums 2023, rejected suggestions that the hyperscaler duo are too powerful.
"I wouldn't overplay this," they said.
"I think they've grown through offering the right things to customers, at the right price – they've grown by fair means.
"When you get this type of situation there are always things around the edges to correct – egress being one issue. It will be those types of practices that will be looked at, not their overall dominance."
Canalys Senior Analyst Alex Smith (pictured below, on stage at the Canalys Forums 2023), meanwhile, said public cloud should be seen as a sub-segment of the compute space AWS and Azure operate in.
"It's always a fine balance between how much you let unabated competition play itself out in the market, versus how much the regulators need to come and regulate," he told IT Channel Oxygen.
"When it comes specifically to cloud, you almost have to step back and look at the overall compute landscape. Clearly Microsoft and AWS have a lot of dominance in their respective industries, but you've still got two companies vying for dominance in that market versus one [dominant player]. Plus I think you see a lot of good momentum from some challengers in this space – Oracle is the fastest-growing cloud company right now."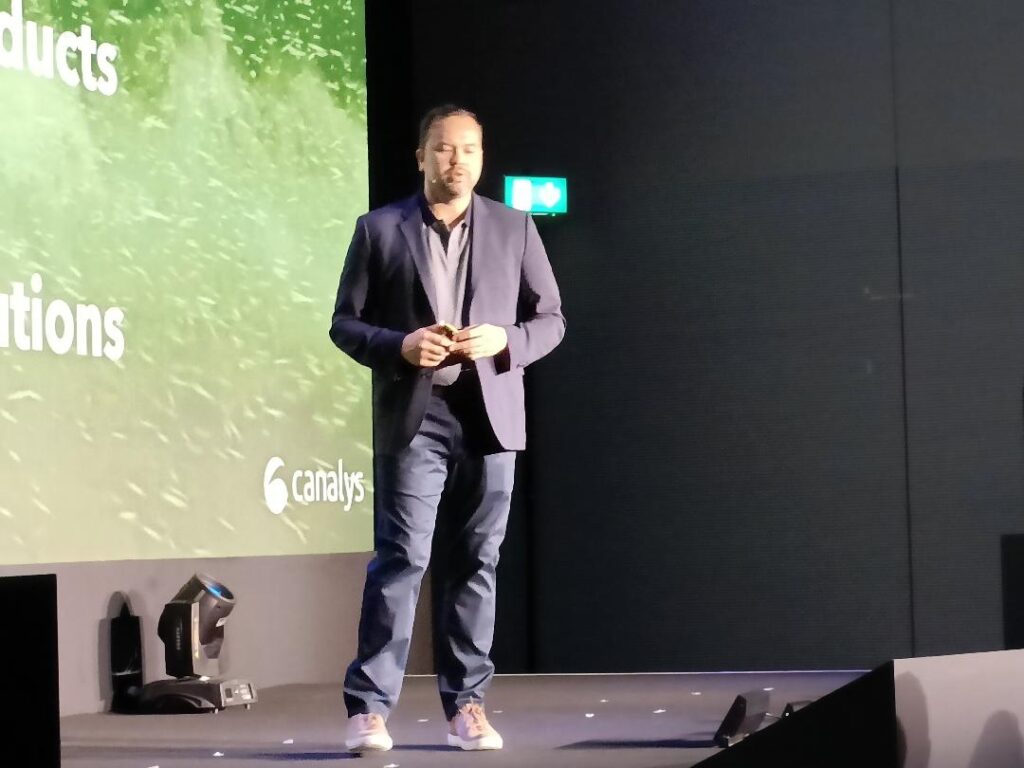 In a statement to IT Channel Oxygen, an AWS spokesperson said the hyperscaler "disagrees with Ofcom's findings and believe they are based on a fundamental misconception of how the IT sector functions, and the services and discounts on offer".
"Only a small percentage of IT spend is in the cloud, and customers can meet their IT needs from any combination of on-premises hardware and software, managed or co-location services, and cloud services," the spokersperson said.
"AWS designs cloud services to give customers the freedom to choose technology that best suits their needs. UK companies, and the overall economy, benefit from robust competition among IT providers, and the cloud has made switching between providers easier than ever. Any unwarranted intervention could lead to unintended harm to IT customers and competition. AWS will work constructively with the CMA."
In a statement sent to IT Channel Oxygen, a Microsoft spokesperson said: "We are committed to ensuring the UK cloud industry remains innovative, highly competitive and an accelerator for growth across the economy. We will engage constructively with the CMA as they conduct their Cloud Services Market Investigation."