All the big vendors, distributors and resellers were in Barcelona this week for the Canalys Forums 2023 event.
IT Channel Oxygen grabbed as many as we could to find out what captivated them most about yesterday's keynotes from Canalys CEO Steve Brazier and his team – as well as what they disagreed with.
The event saw Brazier wax lyrical about the channel's continued growth amid a wider tech downturn and the opportunity around the explosion of AI and marketplaces.
But what jumped out for the partners in attendance?
Steiner Sønsteby, CEO, Atea
What captivated you at Canalys?
That the whole opportunity around Windows 11 and the refresh of PCs that will come as a result of that is much bigger than I thought. I've already made calls back to Norway and Sweden, saying 'guys, there's something I haven't understood here – have you?' And I'm not sure they have. I found out during the day that there are seven million PCs in the Nordics (almost 70% of the PCs we are using today) that have to be upgraded to Windows 11. So I totally missed the size of that upgrade cycle. It wasn't the biggest thing on stage, but it was the biggest thing for me.
Was there anything you disagreed with?
I think Steve was less optimistic in his speech than what I had expected. Yes, the world has its problems right now, but the channel is doing really well. The American companies are firing people left right and centre, but we are more in demand than ever. So I think when he talked about how it's going to be a rough period and maybe [improve] second half of 2024, I disagree.
And I think there's too much hype around AI. It's going to take longer because it's real customers at the other end. Real people are going to have to figure out how to use this technology. And it's not like a faster server; this is fundamentally changing a company, so they're going to spend some time thinking about it.
Sarah Shields, Group Alliances Director, Computacenter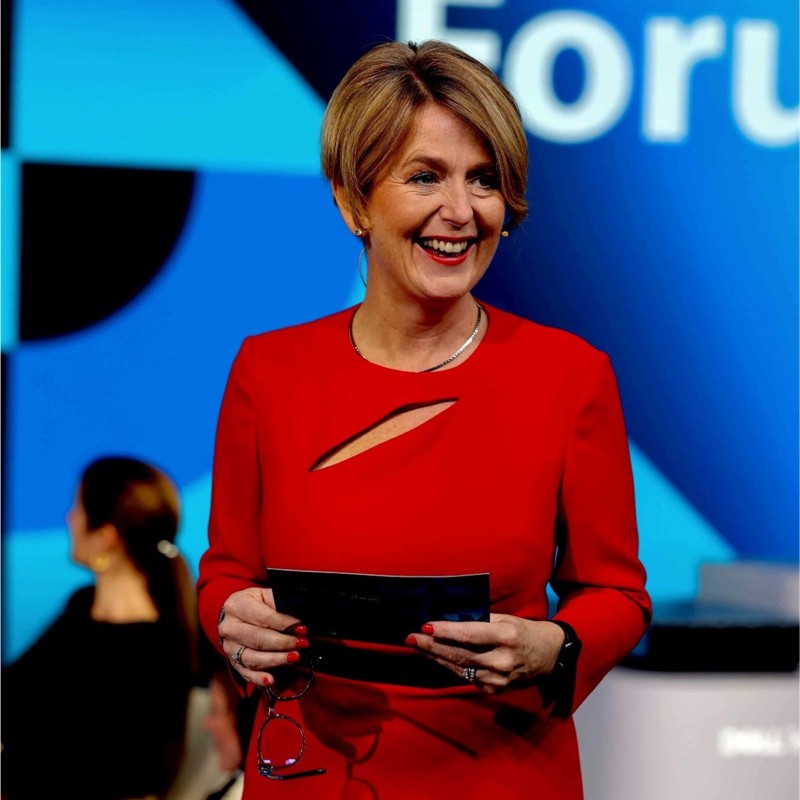 What captivated you at Canalys?
The point around the margin rates of global systems integrators and the channel was very interesting (Canalys Senior Analyst Alex Smith highlighted how the former have fallen and the latter have risen in recent years).
Everyone's saying it's tough, but we're not finding it tough. That was a bit of [an eye opener] .. because we see that vendors are cutting staff and there are costs controls, and yet the business [Computacenter] is growing. That's for us to get smart.
I thought that the conversations on AI were really interesting. It's the buzzword that everyone's talking about but no one knows what's going to happen. It was a good all-round keynote. But in Steve's predictions for 2026, there were no ballsy statements – like the PC is dead.
Was there anything you disagreed with?
There was a point around Apple car play and how 79% of buyers won't buy a car because it doesn't have car play. Is that right?
Graham Charlton, CEO Softcat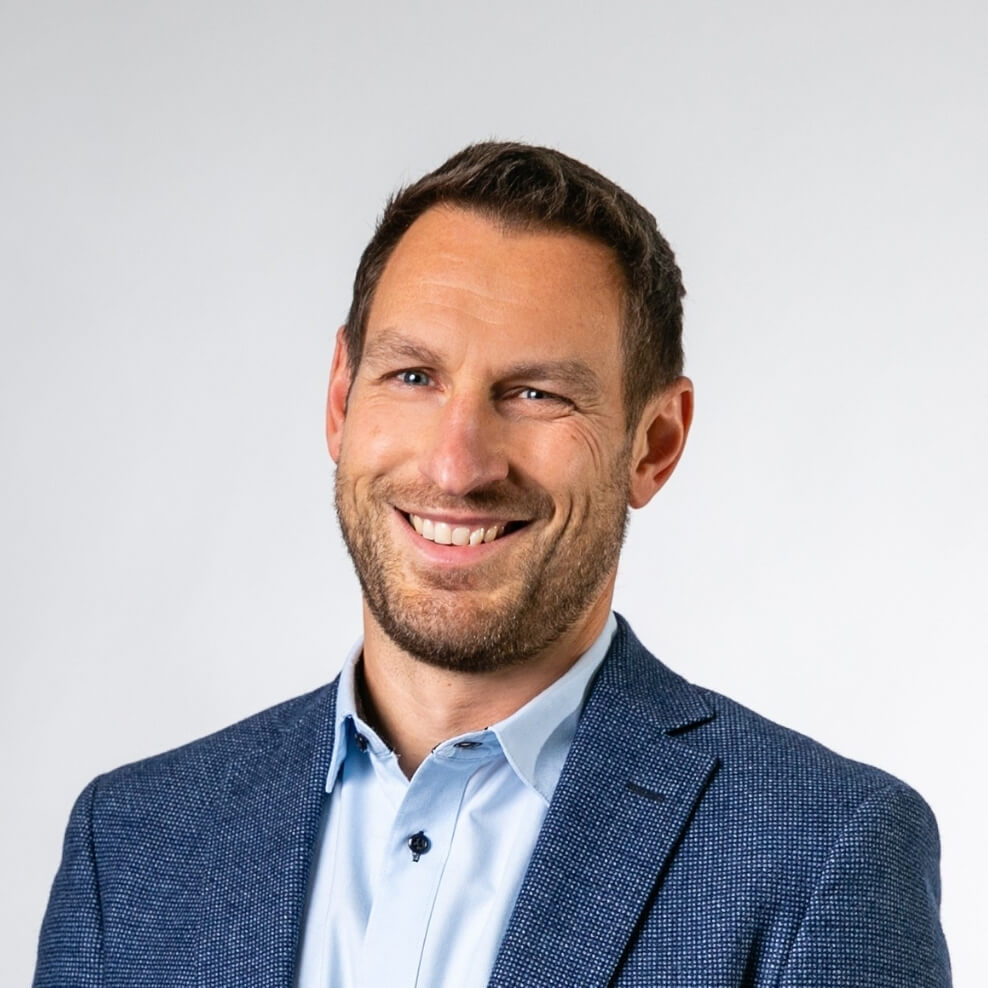 What captivated you at Canalys?
What do marketplaces mean for distribution and resellers? If people aren't asking this, they should be – whether you're a vendor, distributor or reseller you need to understand that. I was talking to Insight's EMEA leader and asking him what's the one thing we should be collaborating on. It's contractuals and what the reseller's place on [hyperscaler] marketplaces actually is – because AWS didn't grow up in the channel.
Lee Dutton, Group Sales Director, Misco
What captivated you at Canalys?
It's how quickly AI has overtaken sustainability as the hot topic. There was the stat they put out that public cloud now pumps out more carbon than the airline industry, which is incredible. AI has come up at a rapid pace, but for the average reseller it's quite difficult to monetise.
There were stats on how massive the market will become quite quickly. Yet they also said that most manufacturers will be embedding that technology in their products anyway. So it will be interesting to see where that will go.
Was there anything you disagreed with?
That everyone needs to be an MSP. And it was the same last year. I don't necessarily always agree.
Ryan Walsh, Co-Founder and Chief Strategy Officer, Pax8
What captivated you at Canalys?
That Microsoft knows everything. When I was on stage Wael [El Kabbany – Vice President Partners, EMEA] from Microsoft was sitting next to me, and I was like 'that's pretty amazing'.
This is my first Canalys event. The quality of the event is pretty amazing, and it stands out to me. It's been phenomenal and you feel that in all the interactions. As far as the content, I appreciate what they're doing with the quick-hit, don't linger with the topic. They're going straight for the meat and I do value that. On a panel discussion, any topic that we were rapid firing at, you could spend a lot of time on. It's a great opportunity to carry that conversation into more involved dialogue.
Ian Goodfellow, European VP of Sales, SHI International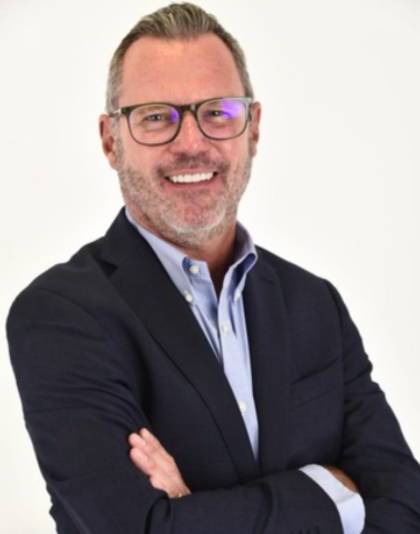 What captivated you at Canalys?
Two things for me: Invest in AI, or get left behind – and luckily we are already investing in AI and using it so it resonated because we're doing it already. And, secondly, that Microsoft knows everything already.
Was there anything you disagreed with?
It's nothing I disagreed with: but they disagreed with themselves on stage. Microsoft [said it] knows everything and they're watching it all, but [they also said] use Bing because it's completely secure and it's not collecting data.
Phil Bell, Chief Revenue Officer, Westcoast
What captivated you at Canalys?
I was surprised by some of the numbers, when I related them to the UK. I think the UK is worse than what was on screen. So maybe the UK is not keeping up with our European allies, sadly.
And also the move of the hyperscalers in the market. That is something I don't know how to feel about, because we haven't quite as distribution decided how we're going to engage in that motion. I think there's an opportunity for distribution, but we all need to think about how we're going to fully integrate with hyperscaler marketplaces.
Hayley Roberts, CEO, Distology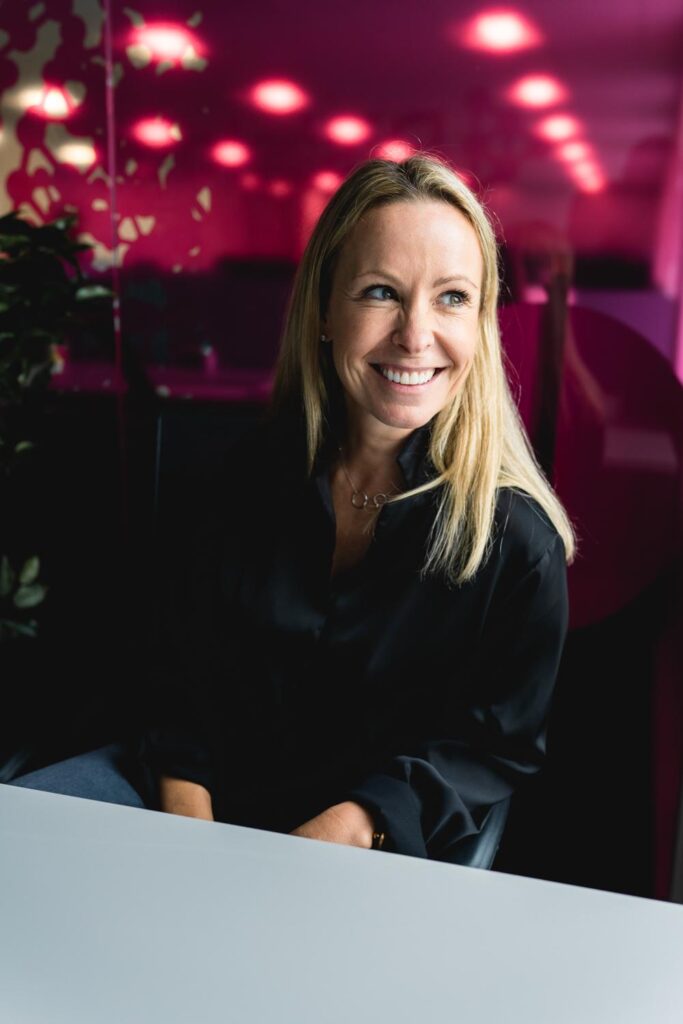 What captivated you at Canalys?
Those topics around AI. I still think it's an untapped area and I think we are still yet to understand and crystalise what that opportunity is, so that will build year on year.
Darryl Brick, VP Partner Sales EMEA, Cradlepoint
What captivated you at Canalys?
The resilience of our industry and the ability to adapt and progress. You've heard of the term adapt or die? That's never been used in our industry: it's adapt and progress. The third thing would be the speed at which things progress. Over the years we've talked about trends that are happening and come back a year later and said 'yeah, it's definitely a trend'. Now, we didn't even speak about AI a year ago and today it's all that was talked about.
Was there anything you disagreed with?
Nothing I disagreed with. I have to go away and quantify and spot the opportunity for our partners with this rapidly evolving AI trend. The speed of it hasn't given us much opportunity to work out where the business opportunity is. If you've got to go and hire and train people, that's not a short process. There's a lot of work to be done so I've got to go and assess where the opportunity for partners is so I can support it as a vendor. That's why I come to the event – because of the insights.
Mukesh Gupta, CEO, e92plus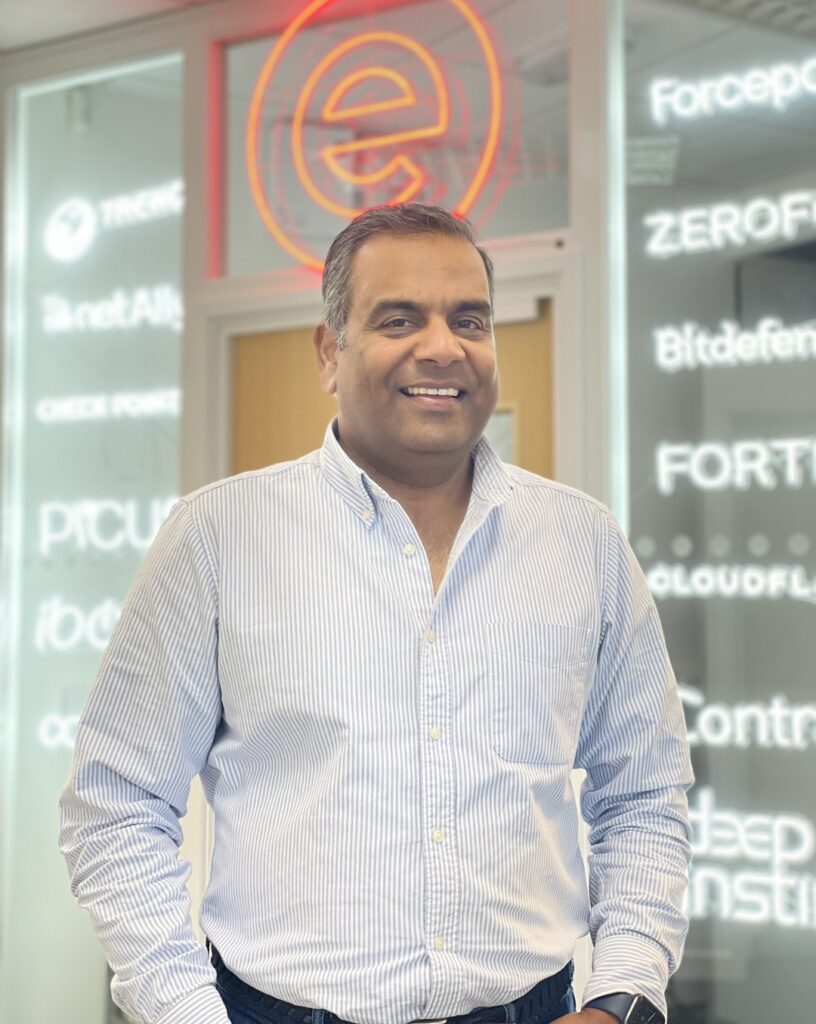 What captivated you at Canalys?
That the analysts were still saying that distribution is important and that the channel is important. Vendors are moving away from a one-tier model and direct – we saw that with Dell. It's encouraging that the whole channel as an ecosystem is going to be here for some time – it's just how we reinvent ourselves.
Alastair Wynn, Business Transformation Director, Softcat
What captivated you at Canalys?
There are so many mentions of AI that I'd put another dimension on AI and call it 'aligned intelligence', as there are so many balls in the air – AI, sustainability, marketplaces and so on. How can you make all of those work and how can one help fuel the other? Doing sustainability right will allow you do to AI faster and better, because of energy efficiency, data architecture and so on. So it's making sure we've got aligned intelligence, partnership and collaboration to bring it all together.