As a journalist obsessed with easy-to-consume content, I was in full backing of Canalys' decision to introduce a new quickfire format at its Forum in Barcelona last week.
Although CEO Steve Brazier stole the headline when he revealed the event will be moving to Berlin for 2024, it was the fresh 'Berliner' format that was the most visible change for 2023.
This is, perhaps, a lesson for any vendor, distributor or reseller seeking to engage with the new generation of IT buyers we were told so much about at the two-day show.
Sorry, your 10 minutes are up
Canalys Forums 2023 saw HP CEO Enrique Lores talk up the rise of AI PCs (pictured below), Trend Micro Founder Eva Chen call for more interoperability between cybersecurity vendors, and Canalys CEO Steve Brazier dispense his usual industry pearls.
But in a shake up at the event, all speakers and panellists (no matter how distinguished) were given just ten minutes to shine. Dead air between each slot was minimal, as Canalys made the most of a three-stage setting at the beachfront W Hotel.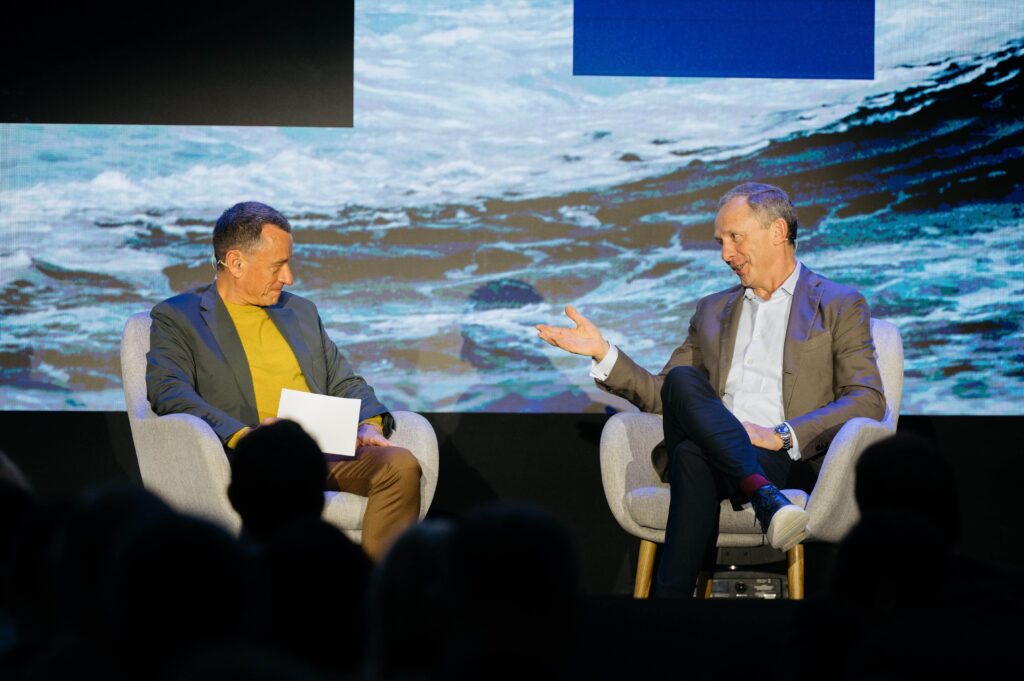 Even panellists who were forced to cram their thoughts into 30-second soundbites could see the logic behind the format rejig.
"I appreciate what they're doing with the quick-hit – they're going straight for the meat and I do value that," said Pax8 Co-Founder Ryan Walsh, who made up one-quarter of a panel discussing the future of marketplaces.
"You could spend a lot of time on each topic we were rapid-firing on. It's a great opportunity to carry that conversation to more involved dialogue."
Catalonian conclusions
This being my first Canalys, I was eager to gather feedback from the vendors, distributors and resellers on what they gained from the event (see here for what amazed and alarmed 11 of them).
Although a couple felt the content was too heavy on GenAI hype (an accusation some may also point at IT Channel Oxygen! – see here), others – including Atea CEO Steinar Sønsteby – characterised it as the best Canalys they had attended, partly thanks to the calibre of networking opportunities.
"Even though the world is a little grim, there has been positive energy throughout the whole event. There are more of the right people, and there is more energy and more meetings and discussions," he told me.
It was also Brazier's first forum since the sale of Canalys to Informa in July, a point that was not lost on Sønsteby. Brazier founded Canalys in 1998.
"I'm glad for Steve. At the captains' dinner he got really emotional – he's worked with Canalys to build this for years, and now he's sold it," Sønsteby said.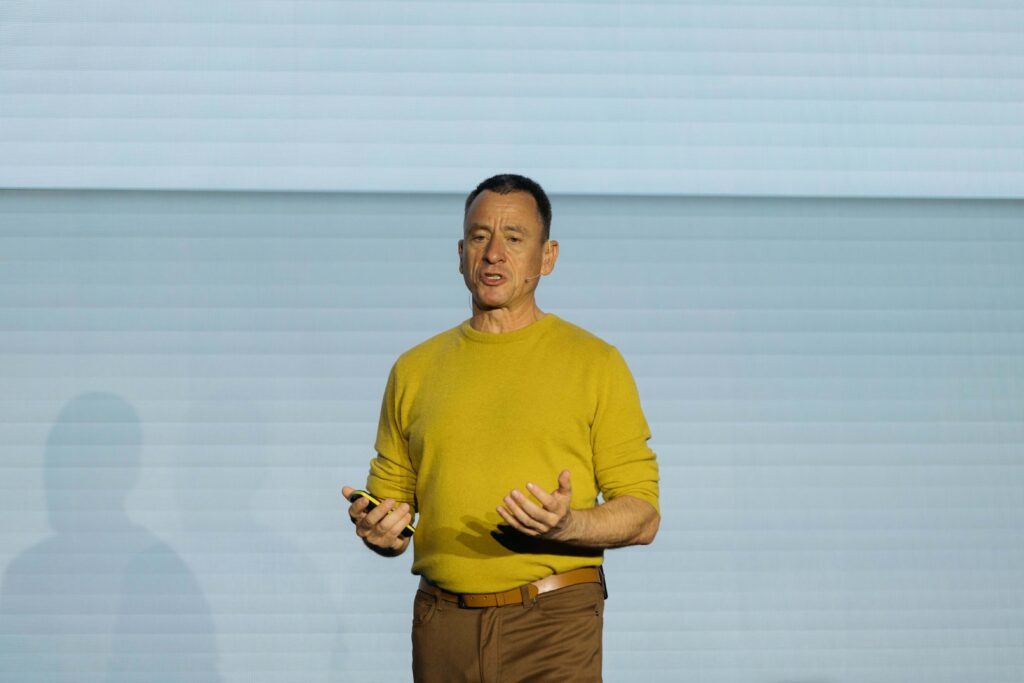 As my own pedometer testifies, over half of the event's guests were forced into other hotels lying a mile or more from the 473-room venue.
This emerged as one of two recurring gripes raised by delegates, Brazier acknowledged, alongside the conspicuous lack of female speakers on the first day (Brazier stressed that Canalys has an equal gender mix in its own team and is aiming to get the female CEOs of CDW, SHI and Insight on a single panel for the North American iteration of the event in November).
Berlin bound
But geographic dispersion will not be a problem next year as the event temporarily moves to Berlin (all Barcelona hotels are, apparently, block booked for yacht fest, The Americas Cup), Brazier promised.
The UK broadsheets moved to the smaller 'Berliner' format in the noughties as they sought to engage a new generation of readers with something fresh and exciting.
Perhaps there is something poetic in the fact that Canalys will be taking its attempts to do something similar in the IT industry 15 years later to the German capital.
Keeping information punchy was the golden rule Canalys adhered to. And it is also the example we should all follow if we are to grab the attention of the TikTok and Instagram generation.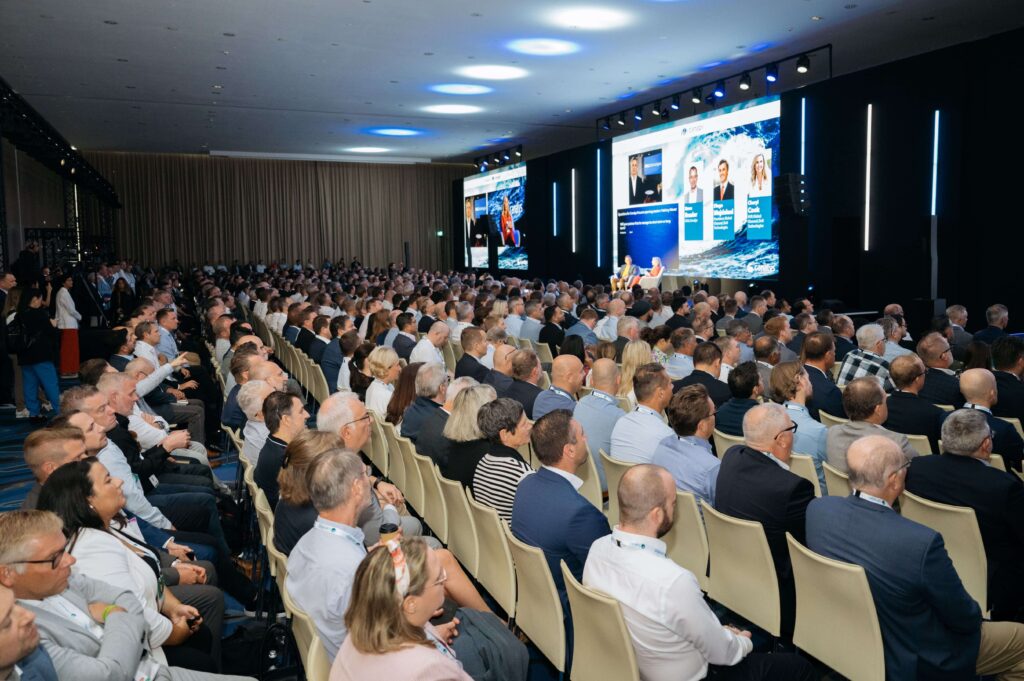 Attention spans are shrinking.
So hit your audience with a big headline. Avoid corporate clichés. Keep your copy punchy. And remember that less is usually more.
I would write more, but I fear my own 10 minutes are up.